Uncategorized
Q&A – Irwin Koplan (Small Town Security)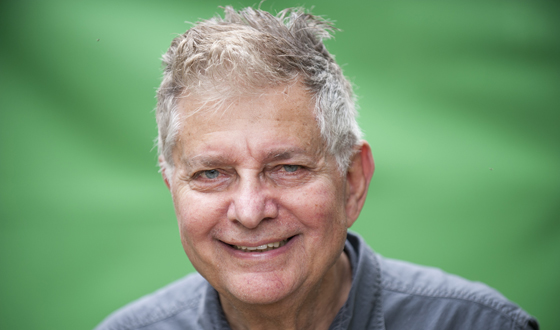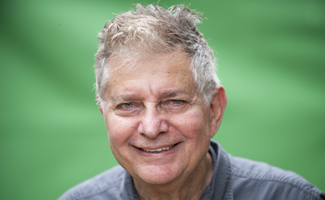 Irwin "The Captain" Koplan is Joan's husband and the co-owner of JJK Security and Investigations on AMC's Small Town Security. In this interview , he talks about how he first met Joan and who swears the most in the office. (It's not who you think.)
Q: What was your initial reaction when you learned that JJK was going to be the subject of a TV show?
A: I had my serious doubts, because you don't see the forest through the trees. I knew we were different. We're a rather diverse group — to the point of being dysfunctional, I would say. People would want to come and just hang around the office, because they'd be entertained for an hour or two. After hearing people's comments so many times about how funny we were, we thought maybe we had something there that might be interesting to an audience. Actually, it was Joan's idea. We did it all for Joan. I think everybody had their doubts, but everybody was encouraged. I don't think we ever thought it would progress this far.
Q: How did you and Joan meet?
A: We met just by pure chance. I was living in New York City. I was with a company selling copiers. My co-worker friends and I went out after work, and there she was in this little pizza joint, behind the counter. I don't think she was officially an employee. She just knew the owner. I guess, I was kind of immediately attracted to her. She served me a drink and it was the worst soda I ever put in my mouth! That gave me an opportunity to talk to her. She came over to the table and after talking for a while, I asked her out. That's the way it went.
Q: How did the two of you come to start JJK Security and Investigations?
A: It was pretty much all her. She has always been interested in law enforcement. She got into the police academy and was a police officer in Varnell, Georgia. She did a very good job there. She was a founding member of the department. It was mostly volunteer at the time — they had no money. One day I told her she shouldn't be working for free, so she said, "Well, I'll start my own security company." At the time, I didn't think she'd have a snowball's chance in hell of doing that because it was so heavily regulated and there was licensing and training and bonds and fees. We didn't have a lot of money then. But she fooled me. I was still in the copier business, working for myself, so I didn't have to worry about punching a time clock. I began splitting my time between my own sales and getting clients for her security company. One day, my accountant said "Irwin, if you worked half as hard at your wife's company as you do for yourself, you'll be just fine. A five-pound attaché case is a hell of a lot easier than hauling around 300-pound copiers." So I listened to him, joined up with her, and here we are.
VIDEO: Irwins Introduces the Swear Jar
Q: Who first started calling you "Captain"?
A: Joan. She was a strong believer in a regimented system of ranks, so I became Captain right away, which is just one notch under her. But that's Joan. You can't top her. [Laughs]
Q: The messiness of your office has become a big subject on the show. Have you ever misplaced something in there that you have yet to find again?
A: No. I gotta be honest with you: As bad as it was in the very beginning — it's a little bit better now — I knew where everything was, if you can believe that. Luckily, there were things in there I never needed. Had I suddenly decided one day, "Hey, I need that particular item," yeah, I might have been in trouble. But my everyday office procedural items, I knew where all those things were.
Q: Do you still use any of the techniques Dr. Sandy recommended [in Episode 3, "Dr. Sandy and the Swear Jar"] in the office?
A: No. Nothing has really changed. Not that I don't think it should have, but I didn't try to force implementing any of the changes. Well, in the beginning I did, but I got a lot of resistance. So to keep the harmony and keep things flowing, I backed off. I thought her suggestions were very helpful and I'd love to go back to it. But, right now… [sighs]… no.
Q: Have you communicated with Dr. Sandy since then?
A: I think we got on the phone one time… [Joan yells in the background, "She's a female impersonator!"]. Um… I'd say there's been no communication at all since then.
Q: You implemented the swear jar, which everyone else was opposed to. Did anyone ever put money in it?
A: Yes, we all did for a very short time. Probably for two to three weeks. Then I guess poverty set in. I kept putting in, but then eventually I quit too. Although, I put in less than anybody. I don't use as much profanity as the rest of them.
Q: Who put in the most money?
A: I'd have to say Christa.
Q: Christa! Really?
A: Oh, yeah. What a foul mouth. Ugh!
Q: That's funny. She says, she's not as bad as everyone else in the office.
A: She lies! Oh, boy.
Q: Her swearing is worse than Joan's?
A: Joan is pretty bad, too. It's a close call at the finish line, but if I had to pick a winner, it would be Christa.
Click here to read an interview with Small Town Security's Dennis Croft
Read More