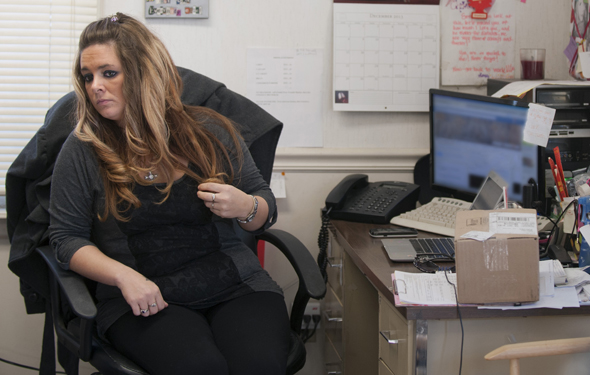 Heady Times Part 2, Episode 5
Heady Times Part 2
Joan gets a shocking diagnosis that comes with some tough side effects. Brian and Dennis land a geeky gig, while Christa does some dirty work.
Show Full Recap
Full Recap
Dennis visits Joan in the hospital, where she's been admitted after doctors discovered fluid in her brain. He relieves Irwin, who then calls Christa to tell her Joan has a tumor and will need brain surgery. Later, a clearly distraught Irwin waits for Joan's operation to end. When he's informed she's out of surgery and can visit her later, he breaks down crying. When Chief is brought home by Dennis and Irwin five days later, she's greeted at the Koplan house by Brian, Christa and Charlotte, who is overjoyed to see her owner.
Two weeks later, Joan is suffering side effects from her surgery, including fatigue, aggression and a compulsion to spend money. She demands to go to a fancy hotel, and Irwin takes her to a hotel near Con Nooga, a multi-fandom convention where JJK is providing security. Irwin attempts to placate Joan with novelty wigs and food, but she remains unhappy. Exasperated, he calls Dennis, who comes up to the hotel along with JJK guards and a colorful array of characters from the convention. This brightens Joan's mood and, in no time, she's smiling and making lewd jokes.