Uncategorized
Showville Q&A – Alec Mapa (Talent Coach)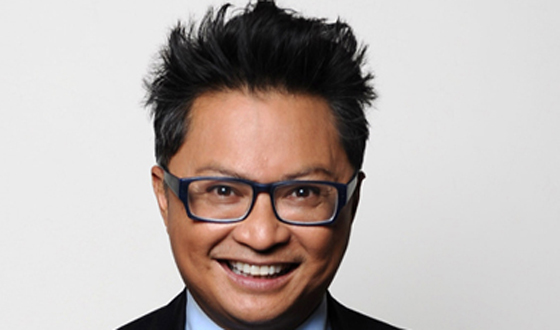 Alec Mapa, the former star of Ugly Betty and Broadway's M. Butterfly is now mentoring the small town talent on AMC's new original series Showville. In an interview with AMC he talks about the scariest acts from the series, and the different flavor of talent each town had to offer.
Q: You and your fellow coach Lisette Bustamante have great chemistry together. Did you two know each other before Showville?
A: We were complete strangers and from the moment I met Lisette, I immediately liked everything about her. And that's important because we were gone on the road together, like for eight weeks. So if we didn't like each other this would have been really hard job. [Laughs]. She is an amazing teacher. She has so much experience, but she never used her resume as a way to feel superior to anybody else. She was always immediately generous with her gifts.
Q: There are a lot of interesting acts coming up on Showville. What's the craziest act you saw?
A: One of the most fun things we saw was a puppeteer in Rhode Island who had a sheep puppet who sang "Girls Just Want to Have Fun." To obscure himself as the puppeteer, he put this black hood over his head to cover his face. So the whole time, it looked like we were getting this puppet show from a bank robber or a terrorist.
Q: Was there any act that really scared you?
A: There were some people who seemed like they just got out of prison and wandered into the open call. [Laughs] I try not to judge a book by its cover. But there were moments when I was like, if I get murdered right now at least it'll be on film so there will be witnesses.
VIDEO: Sneak Peek at Showville
Q: You've been the sitcoms Ugly Betty and Desperate Housewives. How does that compare to judging a TV talent show?
A: I think it made me really compassionate. Being a performer who's had to audition for the last 30 years, I know how much nerve it takes and I know how much nerves can get in the way. So when I would see somebody get nervous, my heart would go out to them. I would tell them, "Take deep breaths. Shake it out. You have nothing to worry about. We're friends." It made me try to make the audition process as fun as possible. That also translated into my coaching as well. That became one of my biggest notes: If you have fun, then the audience will have fun. And if you don't have fun, then there's really no point in doing this.
Q: Do you have a secret talent?
A: Nothing I can talk about here [Laughs]. Actually, I'm really good with crying babies. I'm really good at getting a baby to shush. It's something I think I would have been burned at the stake for as a witch if I were in Salem.
Q: Which town would you say was the most talented?
A: I think there was great talent in every single town. But in Holland, Michigan, they have a street festival like every month in the spring for tulips, then it goes into the summer time, then for the Renaissance Fair. So there were a large number of street performers who were experienced and really brought their A-game.
Q: Did one town have more strange acts than the others?
A: It was like each town had their own kind of flavor. Like, in Texas, because we were between Austin and San Antonio — Austin is huge music town — so we saw a lot of great musical talent in San Marcos. Holland was all street performers. In North Carolina, we had the largest number of people singing religious songs. We heard a lot of hymns. And Walla Walla, Washington had a great number of original singer-songwriters because it's wine country and they all play the tasting rooms. Although, they all sang really sad songs. But they also had great comedians too. I think anywhere it gets cold and rainy, there are funny people to cheer the sad people up. So it was like the talent, the specialty, would kind of change from town to town.
Q: You and Lisette did some touristy things in each town, too. Did you have a favorite?
A: My favorite thing was giving the elephant a pedicure in Hugo, Oklahoma. I thought that was so exciting. The little kid in me just came out. I had never been that close to an elephant before, let alone give it a pedicure. But I have to say my least favorite was milking a cow in Iowa. Because we were out in the middle of this freezing pasture — Ha! — and I was surrounded by cow patties and there was no clean place to stand or w
alk. It was like Frogger. We were jumping over cow sh*t all day. It was hilarious.
Click here to read an interview with Showville talent coach Lisette Bustamante.
Showville premieres Thu., May 23 at 9/8c on AMC.
Read More