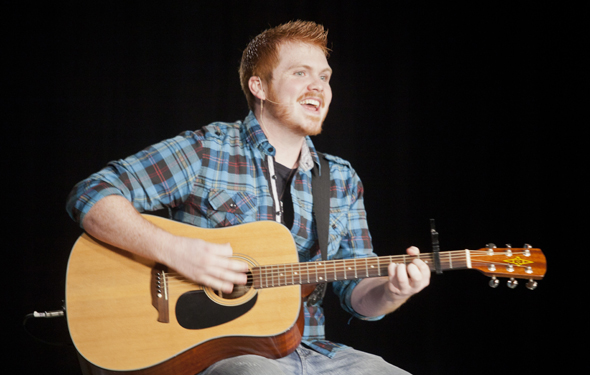 Season 1, Episode 8
Hugo, Oklahoma
Two Hollywood coaches travel to Hugo, Oklahoma to audition locals for an eclectic talent show. The town gets to vote for their favorite performer.
Show Full Recap
Full Recap
Talent coaches Alec Mapa and Lisette Bustamante travel to Hugo, Oklahoma, known as "Circus City, U.S.A." because so many traveling circuses make their winter home there. Here, the two coaches select then mentor the following four performers to compete for local prestige and a $10,000 prize:
Nick Davis: A country singer performs Conway Twitty's "It's Only Make Believe."
Cindy Cayton: A hairdresser belts out a dramatic rendition of "Angel in the Morning."
July Coronel: A circus performer spins dozens a hula hoops simultaneously.
Trey Rosenthal: A guitarist performs a rock version of The Jackson 5's "I Want You Back."
Video: This week's winning performance »