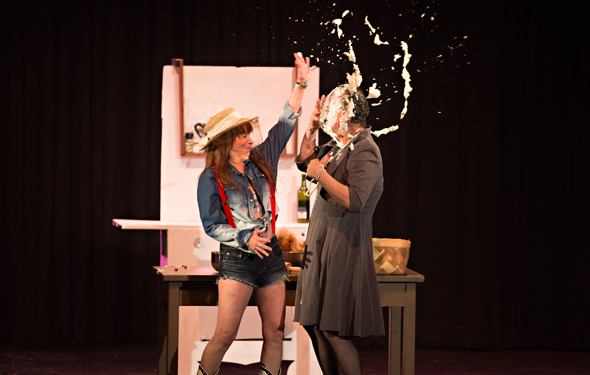 Season 1, Episode 7
Mt. Airy, North Carolina
Two Hollywood coaches travel to Mt. Airy, North Carolina to audition locals for an eclectic talent show. The town gets to vote for their favorite performer.
Show Full Recap
Full Recap
Talent coaches Alec Mapa and Lisette Bustamante travel to Mt. Airy North Carolina, birthplace of Andy Griffith and the inspiration for Mayberry. Here, the two coaches select then mentor the following four performers to compete for local prestige and a $10,000 prize:
Charice Bender: A hip hop dancer overcomes an aching hip to perform a routine that ends with cartwheeling.
Betty Tilley: A choir member sings an original gospel song "This Man Called Jesus."
Randy & Angela Shur: A husband-and-wife sketch comedy team includes Randy in drag as Julia Child.
Dru Billings: A local student sings a soulful rendition of Stevie Wonder's "Heaven Help Us All."
Video: This week's winning performance »