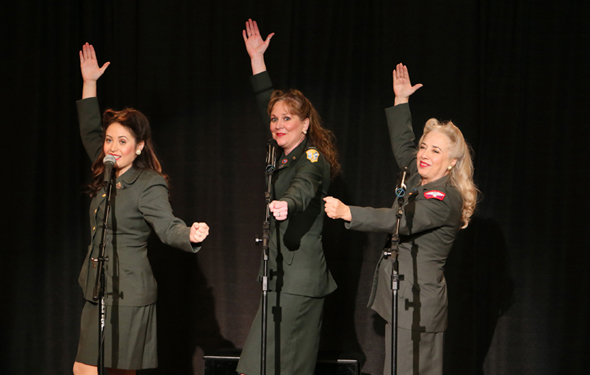 Season 1, Episode 5
San Marcos, Texas
Two Hollywood coaches travel to San Marcos, Texas to audition locals for an eclectic talent show. The town gets to vote for their favorite performer.
Show Full Recap
Full Recap
Talent coaches Alec Mapa and Lisette Bustamante travel to San Marcos, Texas, a rodeo town in the heart of the Lone Star State. Here, the two coaches select, then mentor the following four performers to compete for local prestige and a $10,000 prize:
Rick Bowen: A musical theater vet belts out the old standard "Hello, Dolly."
Fox & Mike: A singer (who dresses as a fox) and her accompanist on guitar perform an original ballad.
Jamie Lynn: A bellydancer performs a routine inspired by her passion for chocolate.
Destination: An Andrew Sisters tribute trio juggle, dance and sing a WWII song.
Video: This week's winning performance »