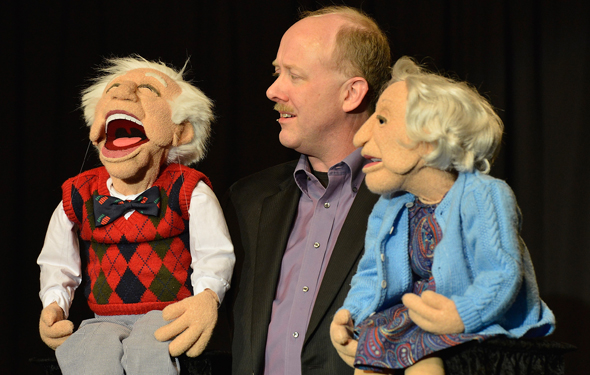 Season 1, Episode 4
Athens, Ohio
Two Hollywood coaches travel to Athens, Ohio to audition locals for an eclectic talent show. The town gets to vote for their favorite performer.
Show Full Recap
Full Recap
Talent coaches Alec Mapa and Lisette Bustamante travel to Athens, Ohio, home to Ohio University and known for its hippy atmosphere. Here, the two coaches select, then mentor the following four performers to compete for local prestige and a $10,000 prize:
Zoe and Tasha Seiter: two sisters who perform an acrobatic hula hoop act in matching silver costumes.
Matthew Griffin: a classical singer who overcomes a wardrobe malfunction while belting out "The Way We Were."
David Crone: a self-taught ventriloquist whose routine has two dummies: the elderly couple Wilmer and Edna.
The Miller Family: gospel singers (a.k.a. The Concords) who wear matching blue outfits to sing "Become As One."
Video: This week's winning performance »