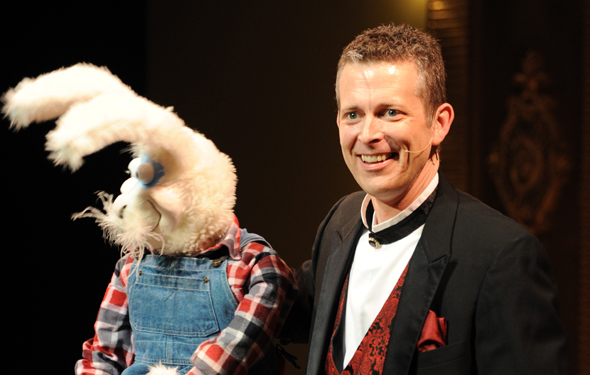 Season 1, Episode 3
Walla Walla, Washington
Two Hollywood coaches travel to Walla Walla, Washington to audition locals for an eclectic talent show. The town gets to vote for their favorite performer.
Show Full Recap
Full Recap
Talent coaches Alec Mapa and Lisette Bustamante travel to Walla Wala, Washington, a farming community with a booming wine industry. Here, the two coaches select, then mentor the following four performers to compete for local prestige and a $10,000 prize:
Bizarre Love Triangle: a blues-rock trio with complicated personal relationships who harmonize on a song about finding love twice in a life.
Keith Ramsay: a fireman and ventriloquist who performs an unusually racy comedy act with his stuffed bunny Rodney.
Benji Garcia: a 26-year old dancer who pop-locks and breakdances his jacket right off during his routine.
Tyrone Collins: a stand-up comedian who performs a set about the benefits of dating a man who's been to jail.
Video: This week's winning performance »