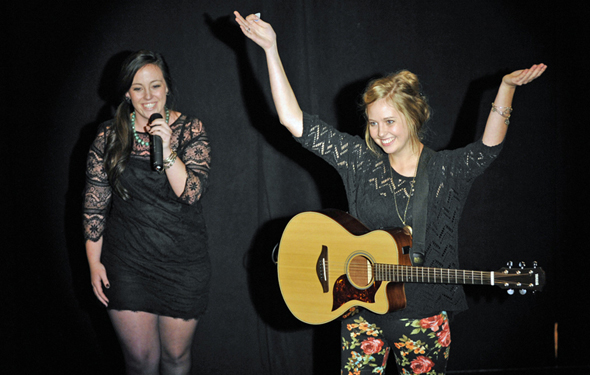 Season 1, Episode 2
Kingston, Rhode Island
Two Hollywood coaches travel to Kingston, Rhode Island, to audition locals for an eclectic talent show. The town gets to vote for their favorite performer.
Show Full Recap
Full Recap
Talent coaches Alec Mapa and Lisette Bustamante travel to Kingstown, Rhode Island, a historic coastal town known for pristine beaches and fresh oysters. Here, the two coaches select, then mentor the following four performers to compete for local prestige and a $10,000 prize:
Charlie Cockpit: an exuberant singing airline pilot who performs his jazzy tune "Crem Bop," about a UFO encounter.
Connor & Hannah: two recent college grads and best friends who croon their folky love song, "I Won't Let You Down."
Niki Luparelli: a blonde bombshell with vaudevillian roots whose quirky act features a pink ukelele, a Hula hoop, and a bra full of props.
Elliot Ricci: a straight-laced dental hygienist who moonlights as a Jerry Lee Lewis-esque performer and straddles the keyboard during "Great Balls of Fire."
Video: This week's winning performance »