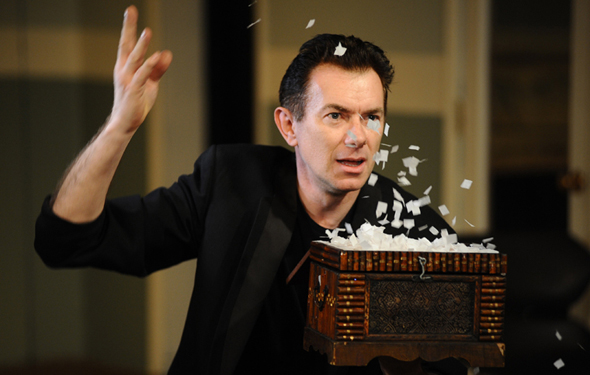 Season 1, Episode 1
Holland, Michigan
Two Hollywood coaches travel to Holland, Michigan, to audition locals for an eclectic talent show. The town gets to vote for their favorite performer.
Show Full Recap
Full Recap
Talent coaches Alec Mapa and Lisette Bustamante travel to Holland, Michigan, called "the second happiest town in America," and known for its Dutch origins and wooden clogs. Here, the two coaches select, then mentor the following four performers to compete for local prestige and a $10,000 prize:
Michael O'Hair and Jackie Joy: a couple who perform a risqué sideshow act which includes Jackie slicing cucumbers off Michael's bare stomach.
Doug Peterson: an enigmatic singer-songwriter who performs "I Have a Mime in My Head" as a sing-along.
Maciej Biezunski: a Polish magician who turns newspaper into a dove, the dove into a handkerchief, and pulls a rabbit out of an empty box.
Darlene and Randy Schaap: a married musical duo who play Beethoven on Irish pennywhistle, and rock out the blues on harmonica and percussion.
Video: Watch this week's winning performance »