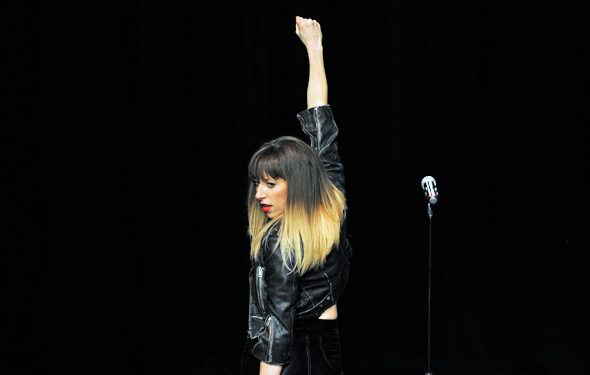 Season 1, Episode 6
Fairfield, Iowa
Two Hollywood coaches travel to Fairfield, Iowa to audition locals for an eclectic talent show. The town gets to vote for their favorite performer.
Show Full Recap
Full Recap
Talent coaches Alec Mapa and Lisette Bustamante to Fairfield, Iowa, known as the transcendental meditation capital of the U.S. Here, the two coaches select then mentor the following four performers to compete for local prestige and a $10,000 prize:
Brian Heisel: a standup comic performs a set about redneck dancing.
Adrien Daller: Fairfield's answer to Lady Gaga sings an original pop song.
Jeffrey Hedquist: a singer-songwriter accompanies himself on guitar for a love song about a 1952 Dodge.
Isaac Stauffer: a gymnastic tap dancer gets physical for "Bad Case of Loving You."
Video: This week's winning performance »