Press
Time, TV Guide and The New York Times All Call Rubicon One of the Best Shows of 2010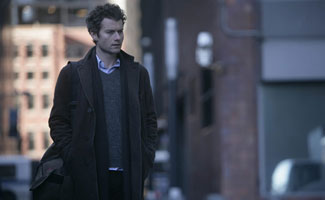 It's the time of year for top 10 lists, and Rubicon earned spots on many of those lists. The media also praised James Badge Dale for offering one of the year's best television performances. Read on to see the many reasons Rubicon is being hailed.
• Time magazine commends Rubicon for its "moody aesthetics and love of old-fashioned analysis," and The Houston Chronicle ranks Rubicon the third-best TV show of 2010, calling it one of the "tensest and smartest television dramas this year (if not the smartest)."
• On its top 10 list, The New York Times gives Rubicon an honorable mention for being "gratifyingly intelligent and not quite like anything else on TV."
• Time magazine praises James Badge Dale for offering up one of the year's best performances, "pulling off the difficult job of creating an action hero, most of whose action takes place between his ears." TV Guide singles out Dale as well, calling him one of the top breakout stars of 2010.
• Also including Rubicon on their best of the year lists are the Los Angeles Times, The Washington Times, Pittsburgh Post-Gazette, HitFix, TV.com and the Vancouver Voice.
• In a roundup of AMC's shows this year, TV Squad suggests Rubicon "continue in graphic-novel form," with spinoffs for Truxton Spangler and Kale Ingram. Meanwhile, Crave Online includes Rubicon on its list of shows that deserve another chance.
• Both TV Squad and TV Overmind declared Truxton Spangler and Kale Ingram to be two of the greatest television characters in 2010, with TV Squad declaring that "Michael Cristofer made Spangler the most interesting character of the year."
• Poptimal reflects on the loss of Rubicon, calling it one of the best canceled shows of 2010. "That one hurt the most," the website bemoans.
Read More