Press
EW and Chicago Tribune Pile on the Praise for Rubicon; Aimee Mann Joins Rubicon Fan Club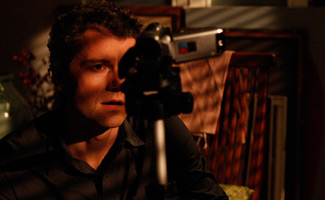 Rubicon got a lot of love this week, both from the media and from a certain celebrity musician. Read on to see if you agree with their reasoning, and to see which cast member charmed TV Guide.
– In its recap of Episode 9, Entertainment Weekly professes its love for Rubicon, calling it a series "that just gets better, more intriguing and witty each week." Read more recaps and reviews from the L.A. Times, Time, AVClub.com, New York, HitFix.com, TVOvermind, Daemon's TV and TV Fanatic.
– In a feature that includes an interview with executive producer Henry Bromell, the Chicago Tribune hails Rubicon as a brilliant show that fills the void left by 24. "Is Rubicon — the excellent AMC spy drama where characters puzzle things out rather than blow things up — too smart for TV?" the paper asks.
– TV Guide cheers Annie Parisse, who plays the mysterious neighbor Andy, for steaming up Rubicon with a sexy plot line.
– Apparently singer-songwriter Aimee Mann is in love with Rubicon. "I like that it's got that old-timey Three Days of the Condor, 1970s thriller intrigue without, like, car chases," she tells the Minneapolis Star Tribune.
Read More