What You're Saying About The Sneak Preview of the Rubicon Pilot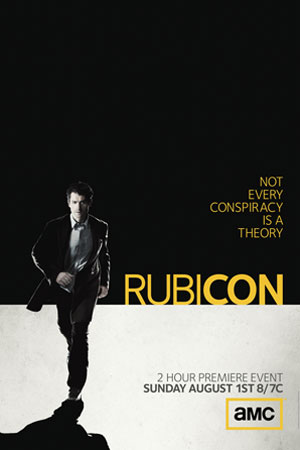 Anticipation continues to build for the series premiere of Rubicon, airing Sun., Aug. 1 at 8PM | 7C. Read on for a sampling of what people are saying about so far:
"I am really excited about this show… it looks fantastic. As always, the writing and acting are superlative." – chimirame
"Fifteen minutes into the show and already I'm hooked. This looks like it's going to be fantastic. So beautifully photographed. I'm already dying to buy the DVD." – Paula Newman
"Brilliant casting! Totally riveting… loved every moment of the pilot sneak peak. Can't wait!" – Gabrielle_est
To join a conversation or start a Rubicon topic of your own, log onto the Talk forum. If you're a member of www.amc.com, be sure to log in before you leave your comment. If we quote you in an upcoming "What You're Saying" post, you'll receive a Rubicon poster! Not yet an www.amc.com member? Register now.
Read More