Get Ready for the Rubicon Series Premiere This Sunday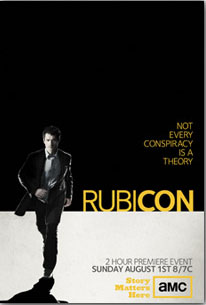 After weeks of anticipation, the wait is almost over: The two-hour Rubicon premiere event airs this Sunday. We know you've already passed the rubicon (i.e. "the point of no return") for tuning into the series but what should you do in the meantime? Here are some suggestions:
Rubicon premieres this Sun., Aug. 1 at 8PM | 7C.
Read More