Games, Polls & Quizzes
What's Your Favorite Movie (That Influenced Rubicon)?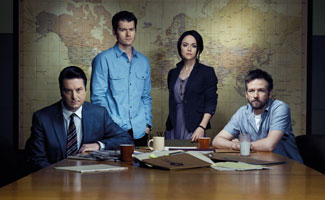 Critics have hailed Rubicon as "a seductive conspiracy thriller" (Associated Press) and praised the "subtlety and dexterity of the storytelling" (Salon.com). The show's lineage can be traced back to a long line of popular suspense films dating all the way back to 1935 (The 39 Steps). We asked the series' Executive Producer Henry Bromell and his writers which movies were the most influential while creating AMC's newest show, and they provided us with the list below.
Read More