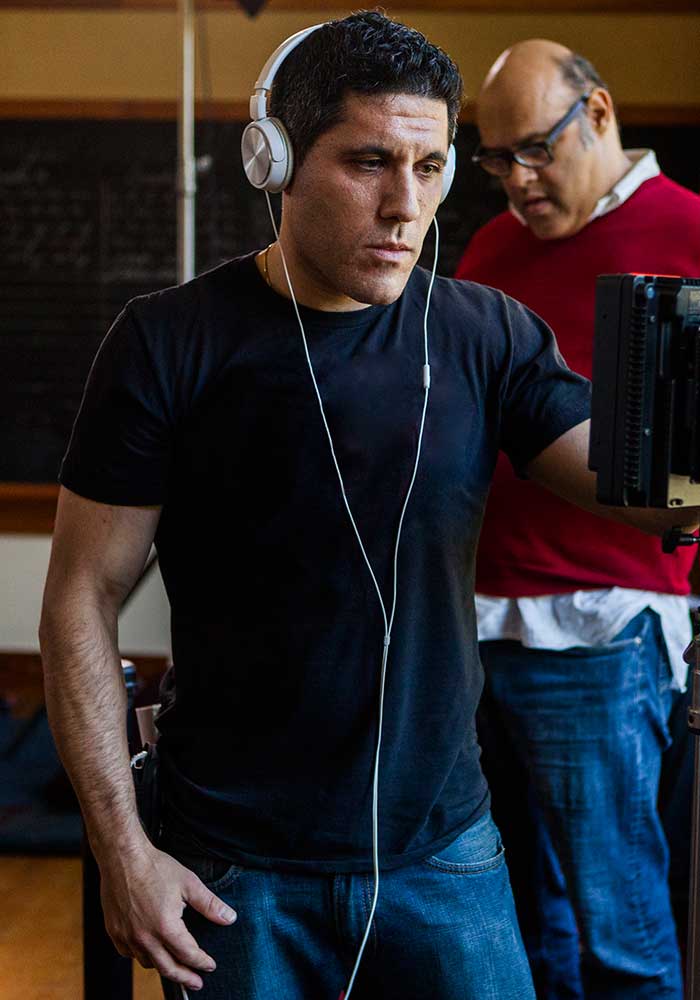 Rory Karpf – Executive Producer/Director
Rory Karpf is an Emmy® and Peabody award-winning filmmaker who specializes in telling emotional, heartfelt stories.

In 2007, Karpf directed the theatrical release Dale, the first authorized documentary on the life of racecar driver Dale Earnhardt. Narrated by Academy Award® winner Paul Newman, Dale became the highest-selling sports-themed DVD of all time. Karpf followed that up with The Ride of Their Lives, which aired on Showtime and was narrated by Academy Award® winner Kevin Costner. Karpf also directed the official music video for the film Backyard by Kevin Costner and the Modern West. In 2009, Karpf directed Together, about the tragedy that took the lives of members of the Hendrick Motorsports team. The film aired on ABC and was narrated by Academy Award® nominee Tom Cruise.

Karpf previously worked with ESPN, directing the 30 for 30 film Tim Richmond: To the Limit. That was followed by Karpf producing the first four films in the SEC Storied series, which included directing the titles Herschel and Lolo.

In 2012, Karpf, along with producer and wife Lauren Karpf, launched the production company First Row Films. He went on to direct the ESPN films Silver Reunion, Miracle 3 and The Book of Manning. In 2015, Karpf was executive producer on the popular series, Snoop & Son: A Dad's Dream, featuring pop culture icon Snoop Dogg. He then went on to direct the ratings hit I Hate Christian Laettner, one of the most popular entries in the 30 for 30 film series. Upcoming projects include a film on professional wrestler Ric Flair and a documentary series for Netflix.