Video
Stream Now: Hit the Road With the Dixon Brothers Through the Deep South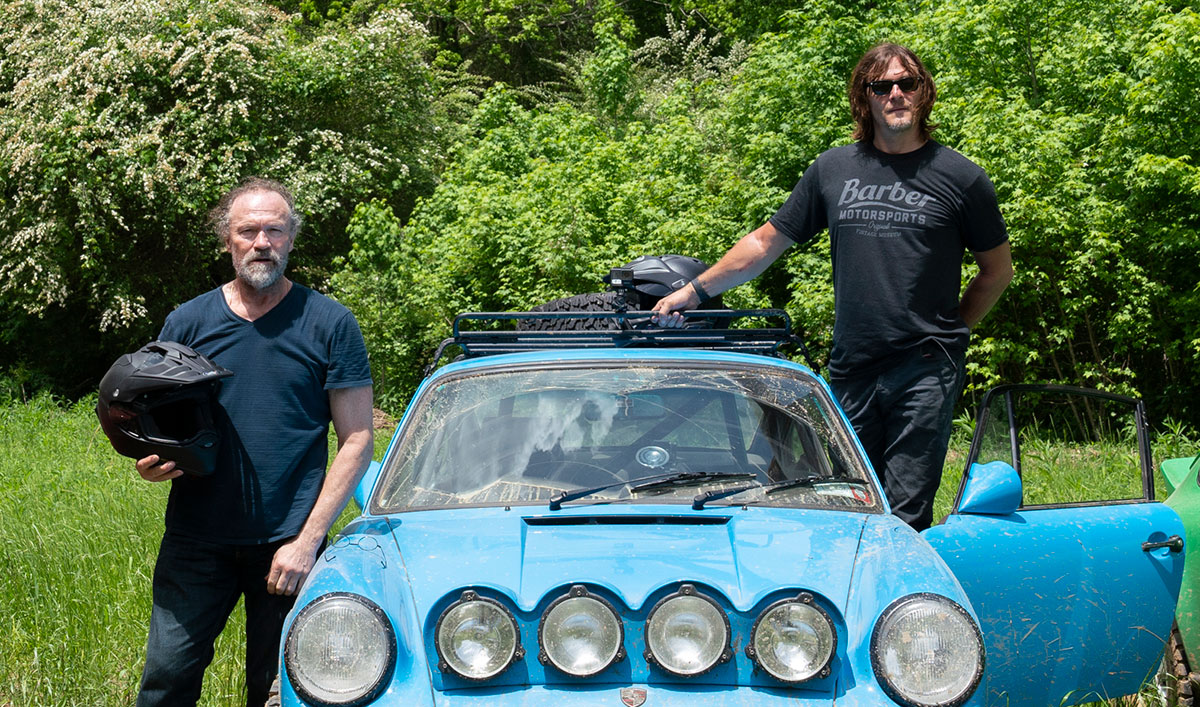 The Dixon brothers ride again.
In the Season 4 Premiere of Ride With Norman Reedus, Norman meets up with old friend and onscreen The Walking Dead brother, Michael Rooker.
Watch the Season 4 Premiere Now
Norman takes a spin through Rooker's hometown of Jasper, Alabama, before heading east towards Atlanta, Georgia and the headquarters of The Walking Dead.
Along the way, the Dixon brothers find themselves caught up in a taste of the action the South has to offer, from fireball-slinging trebuchets, racecar roadways, haunted chicken farms and the scariest yet: roller skating.
Click here to watch the episode amc.com and the AMC apps for mobile and devices.
Unlock more with AMC Premiere: Stream the full Season 4 now, ad-free. Learn more at amcpremiere.com.
For exclusive content, behind-the-scenes road diaries, Q&As and more, sign up for the Ride With Norman Reedus Insiders' Club.
Ride With Norman Reedus airs Sundays at Midnight/11c.
Read More