Q&A
Ride with Norman Reedus Q&A — Norman Reedus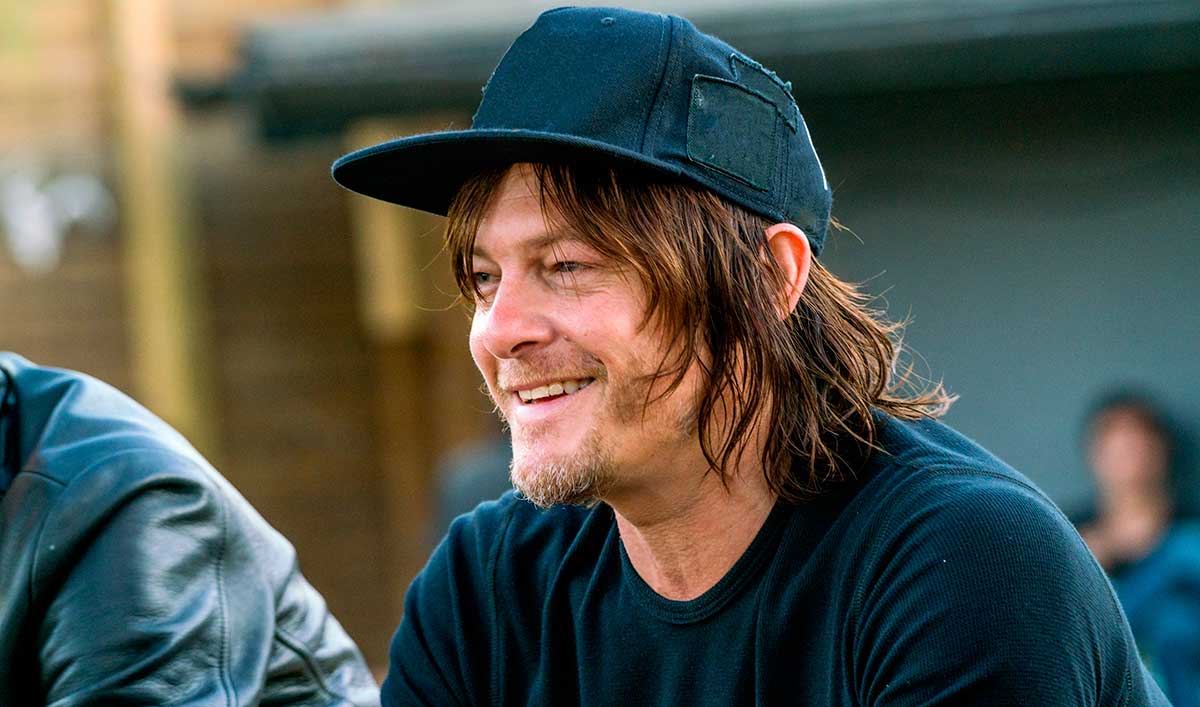 Ride with Norman Reedus and The Walking Dead star Norman Reedus shares his love for Peter Fonda, talks about places he'd love to visit next and explains why he gets naked on set of The Walking Dead.

Q: You said if it weren't for Peter Fonda, you might have never gotten on a bike. How crazy was it for you to be able to ride alongside one of your idols?
A: It was amazing. The first time I actually met him was by accident. He was outside my house in L.A. when I lived there. My house was up by the Hollywood sign and it was a popular place for people to go and shoot TV commercials. I had heard all the commotion out front and thought, "Oh, great. Another TV commercial." I looked out the window and saw Peter Fonda. I looked up at the Easy Rider poster I had on my wall and it was a surreal moment. About an hour later, he knocked on the door and asked to use my phone. I said, "Yeah, if you come sign this poster!" That's how I first met him, and then I did The Boondock Saints II: All Saints Day with him. I got to know him and realized what a cool guy he was. To actually be able to ride with him was a dream come true.
Q: Was he at the top of your list when the show was greenlit?
A: Absolutely. The list was long, and it still is long. A lot of people wanted to do it, and you try to cater areas to those people. Peter used to live in the Keys, so he was a natural person to show me the Keys… That last episode gets really deep at the end. I'm looking at this legend and he's talking about his life with his friend Dink who knows him really well. It gets really introspective and it was really cool to hear stories of their lives. One of the cool things about the show is that by the end of the ride, I really get to know the person I'm riding with more intimately – even if it's a really good friend of mine. When you take a road trip or vacation with people, you really get to know them. It was really cool to watch him reminiscence.
Q: Was that your first time rolling a cigar? Do you plan to go back in a year and try it?
A: [Laughs] Go back and reclaim my little orphan cigar? Maybe! I'd probably give it to Scott Wilson. I did it once in Cuba, but not to that extent, and I didn't actually finish one. I'd love to go back to the Keys. It's so pretty down there.
Q: On this ride, you literally ran out of road at the Southernmost point of the U.S. What did it feel like to ride as far as you could?
A: It felt like Matt Dillon in Rumble Fish. You get to the end and throw your hand up in the air like, "Yeah! I did it!"
Q: Looking back at some of the funny moments of the season: Do you drop your pants a lot when you're out riding? Or was that desert heat just too much?
A: In past seasons on The Walking Dead, when it was so hot outside, I would go into my trailer, crank the air conditioner, just get completely naked and stand there. I usually don't drop my pants when I'm riding a bike, but it was so hot. Underneath that jersey, I had pads, armor and there was so much going on. You kind of forget there are cameras on you.
Q: How did you break those two crawfish nets so quickly in Episode 5?
A: I'm pretty sure I broke three or four. It's a gentle graze with that net, but I imagined they were all buried in the sand, and I was scooping them out of the sand. So, my technique was a little off.
Q: What sort of reaction have you gotten to this show, both from fans of yours and the biker community at large?
A: It's been super positive. I run into motorcyclists all the time and they come up to me and say they love the show. Our crew has a lot of motorcycle enthusiasts and everybody wants to see a second season. I'm getting a lot of feedback from young girls who saw the Babes Ride Out girls and were very inspired. I've had big biker dudes who are kind of intimidating come up to me and shake my hand. I've had older couples who travel the country on a bike come up to me. I've had Roland Sands send me a nice letter, saying I'm doing two wheels proud. To get that kind of feedback from a dude like that is really inspiring. Everyone likes the candid conversation and the fact that it's obviously not scripted. You get to see a different side of me. I never try to claim I'm an expert in any of it and I'm learning as I go along. I'm just an enthusiast.
Q: Have you started thinking about locations you'd like to hit next if there's a Season 2?
A: There are tons. I could do 20 episodes and not hit all the cool spots in America. I'd love to go to Portland, Arizona, Wyoming, Colorado, New York… There are a whole bunch of places I'd like to go. I would also love to take it overseas to some place where no one speaks English and see how we can communicate through motorcycles and riding around. The places we could go on the show are endless.
Read an interview with Coco of the Louisiana Caramel Curves.
Sign up for the Ride with Norman Reedus Insiders Club to get the latest exclusives delivered directly to your inbox.
Read More