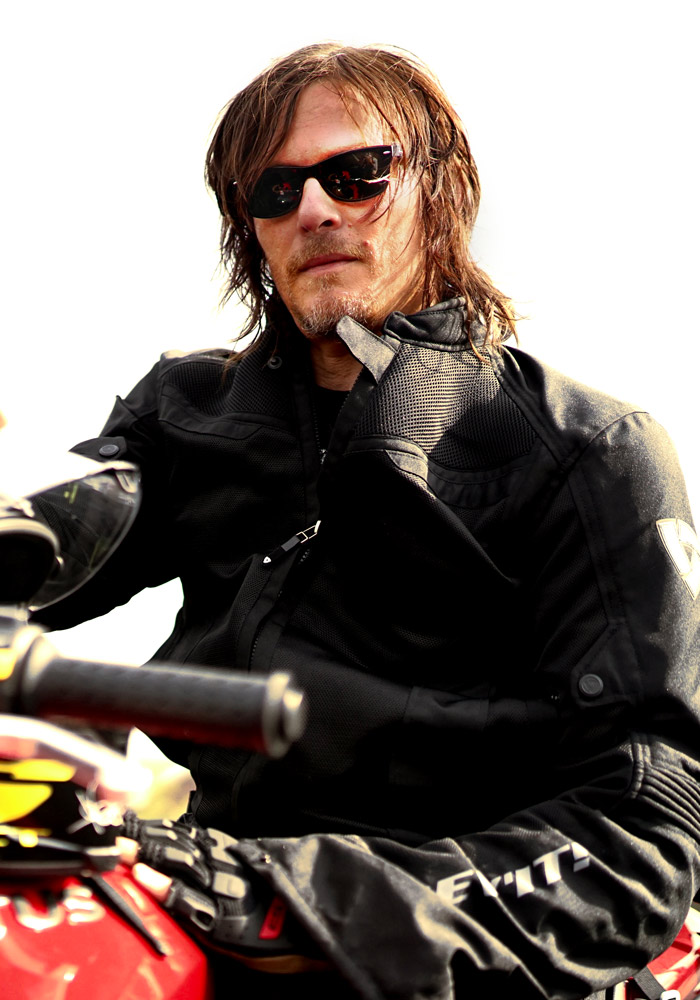 Norman Reedus
Norman Reedus is best known for starring as Daryl Dixon on AMC's worldwide sensation, The Walking Dead.  The series, which is currently in production on its seventh season, is based on a graphic novel of the same name from creator Robert Kirkman.

In film, Reedus recently starred in a number of projects over the last year, including John Hillcoat's ensemble cop drama Triple Nine with Casey Affleck, Woody Harrelson, Chiwetel Ejiofor, Kate Winslet, Anthony Mackie and Aaron Paul, as well as the indie drama Sky opposite Diane Kruger and Lena Dunham, and Robert Kirkman's sci-fi thriller Air for Sony Pictures.

Reedus is well-known for playing the role of Murphy MacManus in the cult movie The Boondock Saints, written and directed by Troy Duffy, opposite Sean Patrick Flanery and Willem Dafoe. He starred opposite Flanery again in the sequel Boondock Saints II: All Saints Day.  More recently, Reedus starred opposite Naomi Watts and Matt Dillon in the indie drama Sunlight Jr., which premiered at the 2013 Tribeca Film Festival. He also appeared in the Robert Redford-directed feature The Conspirator and in Michelle Danner's indie Hello, Herman.  Additional film credits include the sci-fi feature thriller Pandorum, with Dennis Quaid and Ben Foster; the Sony feature Cadillac Records, opposite Adrien Brody; Six Ways to Sunday; 8MM; Beat; Deuces Wild; Blade II; Gossip; The Notorious Bettie Page; and American Gangster.

Reedus is also a director, having directed three short films, and an accomplished artist and photographer. In October 2013 he released a book of his photography, The Sun's Coming Up . . . Like a Big Bald Head: Photographs by Norman Reedus, and in 2015 he released a book of fan art entitled ThanksForAllTheNiceness.