Q&A
Quiz Q&A — Matthew Macfadyen (Charles Ingram)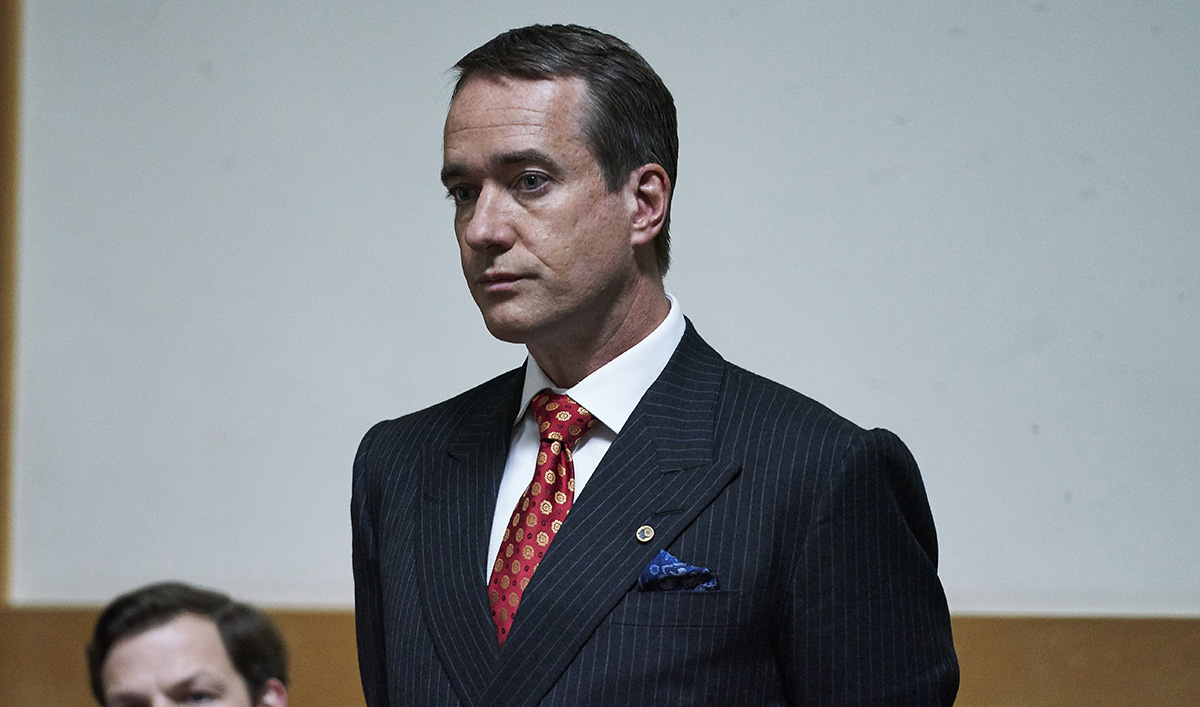 Matthew Macfadyen, who plays Charles Ingram on Quiz, talks about the Ingrams' love story and why the public response to the couple was overboard.
Q: Were you among those watching Who Wants to Be A Millionaire? when it first came to the screen in 1998?
A: I was certainly aware of Who Wants to Be A Millionaire? when it first launched. The first TV show to offer a prize of £1 million. It was real event television attracting enormous audiences. People would make an appointment to sit and watch it.
When this production came along, I vaguely remembered the Charles Ingram case. But I had to be reminded of it. People think they saw the actual episode featuring the 'Coughing Major' but it was not transmitted at the time. They most likely remember the ITV documentary about it.
Q: Why did you want to be involved in Quiz?
A: It was a different kind of part for me. Really good fun. Quiz barrels along with a slight tongue in cheek. There's a twinkle all the way through it. But then because of that it allows interesting questions to be asked. It's also quite moving at points. When the role came along, I watched the [Who Wants to Be a Millionaire?] episode in question and wondered if there was any way I could play this guy. The prospect of working with the director Stephen Frears was also very exciting. I'm a big admirer of his work. James Graham's script is very interesting and has several layers. Among other things it's about perception. People who thought Charles Ingram didn't look like a man who knew the answers. Also deciding what is real and what isn't.
I also found it quite affecting as a love story. It's about Charles and Diana Ingram and their relationship. Sian Clifford, who plays Diana, and I found that very touching. They have stuck together all of the way through this experience.
Q: How did you approach playing Charles Ingram?
A: I played it straight and as truthfully as I could. On the page I found Charles and Diana Ingram quite sympathetic. I think that's all you can do as an actor. You just play it straight down the line and then allow audiences to project whatever on to that. In the shooting of it we allowed ourselves a bit of leeway. We would do takes that were a little more innocent than others. Just so that in the cutting room putting it all together there would be options. Because you never know how it's going to hang together or which way you want to go.
I'm still in two minds as to the guilt of Charles and Diana Ingram or their innocence. I haven't come to a conclusion about whether they are guilty or not. I don't know how you can… Who knows? I didn't know what to think by the end. What is certain is Charles Ingram is a clever man with real achievements in life. He had a very good career in the Army and is a member of Mensa.
It's true to say their lives were totally ruined by what happened. Whether they were guilty or not, I don't think they deserved the consequences that followed. Their pets were attacked, people spat at Charles, they had to move house and he lost his job in the Army. It was pretty hard going for them. It feels like they have suffered disproportionately. It's a game show. Nobody died.
Read More: Sian Clifford on What People Get Wrong About Diana
Q: Did you meet Charles and Diana Ingram?
A: I met them briefly when they came on set towards the end of filming. They were lovely. Sian Clifford and I said a quick hello. We didn't have time to sit down and chat with them.
Read More: Meet the Real-Life Diana and the Rest of the People at the Heart of Quiz
It's an odd thing because I'm not doing an impersonation of Charles Ingram. It's a re-telling of the story. So, it's always only an impression of a person. It's a funny thing playing a real person in this way. As an actor you are aware this is somebody's life. It's a peculiar thing to do. I haven't played many real people before. You just hope they approve. Because you don't know what really happened and how people feel about it.
Read More: 9 Actors Who Transformed to Play Real People
Q: Quiz reveals the lengths some people went to in order to get on Millionaire. Did you have any idea about that?
A: I had no idea about how obsessed people were with the show… And it's all true. There's a very funny line in the script which says, "People love a good pub quiz. A uniquely British invention. Combining our two greatest loves: Drinking and being right."
There was this whole other side to it with things like a group of quiz experts, who we call The Syndicate in the drama, who cracked how to get on to the show and more. While we see Diana's brother Adrian practicing on a Fastest Finger First machine in his garage to increase his speed of reaction for when he actually got a place among the real studio contestants competing to get in the chair. Charles and Diana Ingram were not part of that 'Syndicate'. They were a very ordinary middle-class family and certainly weren't terribly wealthy. He was a Major in the Royal Engineers and she was a teaching assistant in a school. After their conviction a newspaper offered them a sum not far off what Charles would have won, if they admitted their guilt and did an expose of how they almost got away with it. And they politely said no.
Q: You sing a Gilbert and Sullivan song in the drama. How was that to do?
A: That was such a lovely thing to film. I had to learn that from scratch as I'm not versed in Gilbert and Sullivan at all. It was fun learning that. We also have a fantasy dancing sequence. Again, a really great thing to shoot.
Q: Where did you film?
A: We filmed at Wimbledon Studios where they built an exact replica of the Who Wants to Be A Millionaire? set as it looked in the late 1990s. The whole thing exactly as it was. Walking on to that set for the first time was fantastic. No acting was required because you are there under the lights feeling all of that fear real contestants would have felt as they tried to get into the chair. Sitting in the chair itself was great. Although it wasn't very comfortable. It was so weird sitting opposite Michael Sheen as Chris Tarrant in that studio.
More: Watch the reconstruction of the Who Wants to Be a Millionaire? set:
Q: Are you a fan of quizzes?
A: I'm not remotely obsessed with quizzes. If they asked me to appear on Who Wants to Be A Millionaire? I would probably pass. I feel like I've had the experience now.
Click here to watch the latest episode of Quiz on amc.com and the AMC app for mobile and devices.
Plus, find out how playing Chris Tarrant changed star Michael Sheen's perspective on the Ingram's guilt. "When I was actually there on the set, you think, 'How on earth could they have gotten away with this?,'" says Sheen. Read now. 
Read More