Press
Season 4 Impresses ComicBook; Sam Catlin Talks Preacher Ending WithUPI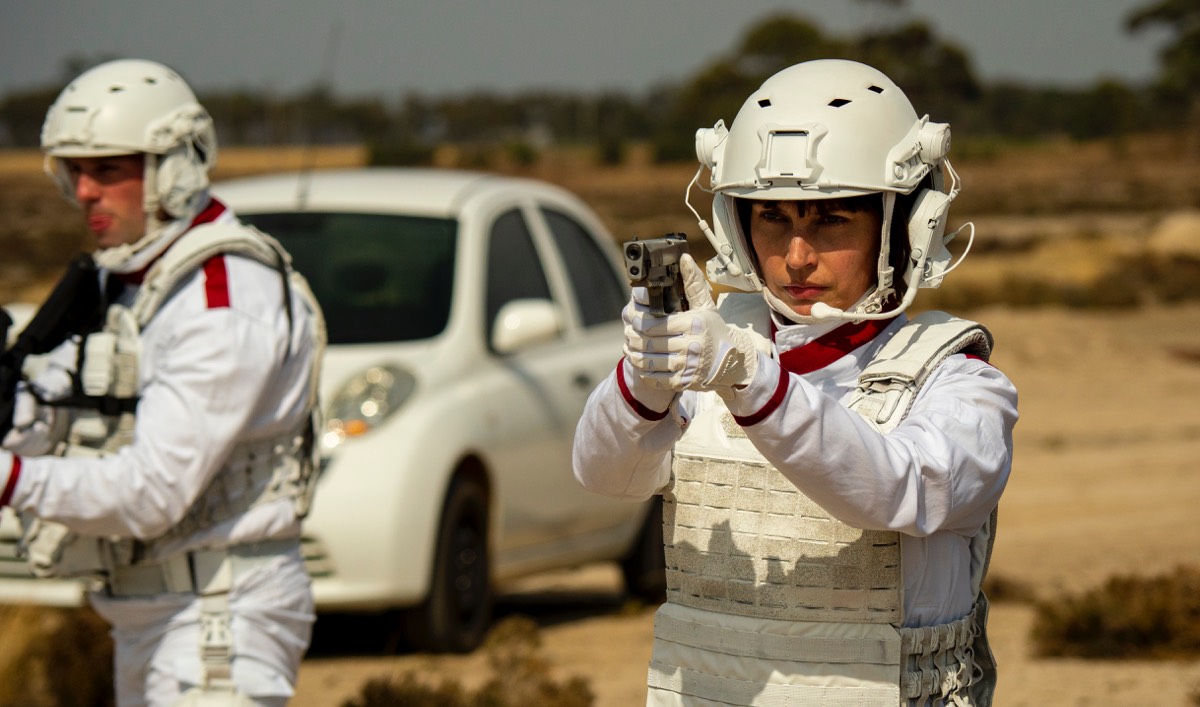 This week, ComicBook.com is impressed by Season 4, while Sam Catlin talks about Preacher's ending with UPI. Plus, Rotten Tomatoes wants everyone to binge-watch the show. Read on for more:
• Reviewing the new season, ComicBook.com proclaims, "Luckily for devout viewers, the fourth and final season's first three episodes delivers all of the oddball antics you've come to expect from the series, all while adding a little more urgency as the series builds towards its crescendo."
• Speaking about Season 4, Sam Catlin tells UPI, "This is how we wanted to end it. We made a real, real effort to make sure that we would have no regrets and nothing would be left on the table."
• Rotten Tomatoes encourages binge-watching Preacher, calling it "sheer perfection. Unapologetically bloody, brazen, and bad to the bone, this series came at the height of peak genre TV and to this day runs with the best of them."
• After watching Season 4's first three episodes, FanSided writes that "underneath all the craziness is what makes Preacher one of the best shows on television: it's a seriously well-written and even better-acted program."
• Julie Ann Emery took over Bleeding Cool's Twitter account during the Season 4 Premiere "to take questions and offer viewers some amazing behind-the-scenes perspectives on the series' production."
• Julie Ann Emery teases to Bleeding Cool, "For the record, Season 4 is my favorite Featherstone season. She is pushed to her limits both physically and emotionally by the end."
• Graham McTavish reveals to BriefTake, "I myself, being a big fan of these comics and a particular fan of the Saint was very, very particular that my ending, my character ending, had to be very faithful to the book. And it is truly one of the most shocking endings to any story that I've ever read or seen."
• Interviewed by Hidden Remote, Julie Ann Emery says Featherstone is "probably the most complex character I've ever played. It's been very difficult to say goodbye to her. It's been hard for me to find the right thing to move on to, because I have to sort of live up to her in some way. Everything seems boring after Featherstone."
• Julie Ann Emery tells Flickering Myth, "I think my favourite thing about Featherstone is she does not care whether people like her. She is unapologetic and there are not a lot of women written like that."
• Bleeding Cool highlights a video where Dominic Cooper, Joseph Gilgun and Ruth Negga "share their thoughts on some of the show's wilder moments" via an AMC video that's "giving you a very cool way to look back on the previous three seasons."
• Digital Spy quotes Dominic Cooper saying of Season 4, "I feel like every episode is explosive. There's so much going on. It's just unreal. This is what I thought was so incredible, what the writers did manage to do."
• BBC America says Jesse is one of the roles that "made us love Dominic Cooper," noting that Preacher has returned for its final season and "don't expect the gang to bow out quietly."
• Dominic Cooper reminisces to Australia's Nine about Seth Rogen explaining Preacher to him: "Can you imagine, a really animated, big man in a haze of smoke telling you about a show where people want to sleep with chunks of meat and where there's a man whose face is an anus? Why I signed up for it, I have no idea."
• For recaps and reviews of Season 4, Episode 1, "Masada," and Episode 2, "Last Supper," check out Den of Geek (Episode 1 and Episode 2), FanSided, Screen Rant, TVLine and Uproxx.
For the latest sneak peeks, full episodes and more, sign up for the Preacher Insiders Club.
Read More