Video
Jesse's Attempt to Save a Kid Goes All Wrong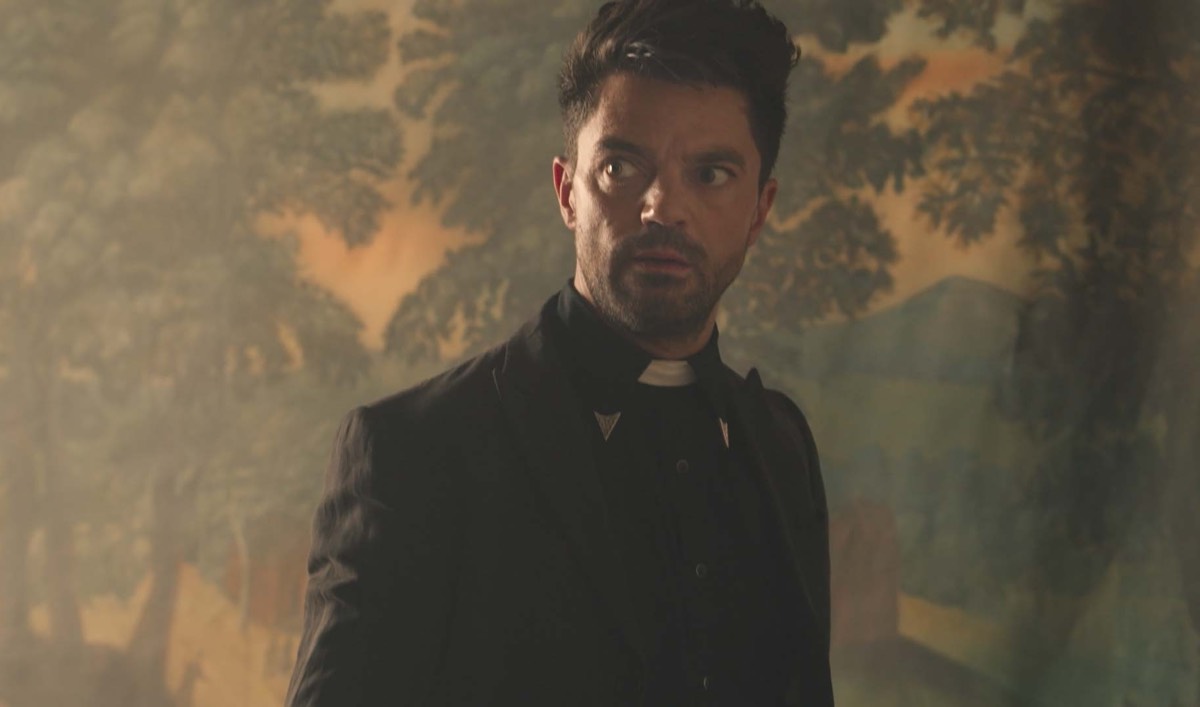 Jesse's journey to track down God has brought him to some crazy places, but the house of horrors he visits in Episode 3 might just be the worst of them all. When Jesse spots a kid in the window and his driver insists they save him, Jesse steps into an unexpected clusterf–k of a fight.
Watch the WTF Moment of the Week
After pummeling through the bodies in his way, Jesse makes it to the room with the kid. But this isn't just any kid, and the fighting isn't over yet. See how Jesse's attempts to save him goes all wrong in this scene from the latest episode.
Plus, watch the full episode available now on amc.com and the AMC app for mobile and devices.
Preacher airs Sundays 10/9c. To get full episodes, behind-the-scenes video and more, sign up for the weekly Insiders Club.
Read More