Blog
Seth Rogen Reveals Premiere Date of Preacher's Fourth and Final Season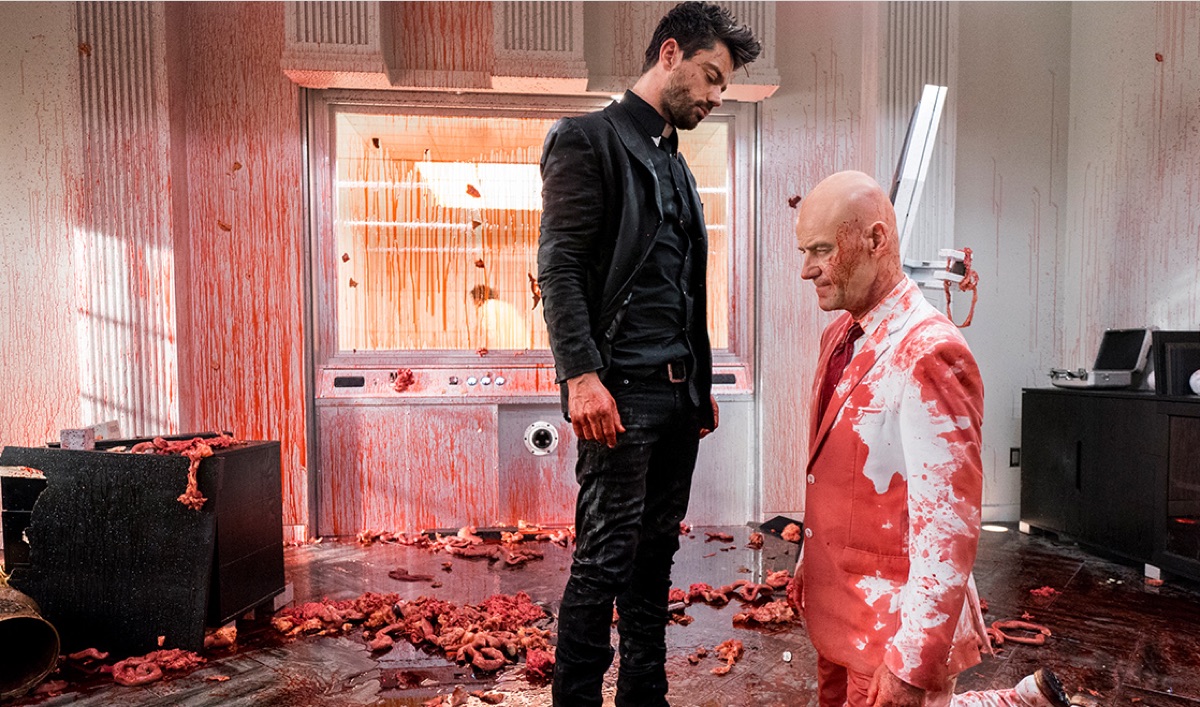 Television's wildest road trip is coming to an end. AMC's original series Preacher will return for its fourth and final season on Sunday, August 4. Executive producer Seth Rogen posted the news on Twitter and Instagram today.
Preacher — executive produced by  showrunner Sam Catlin, Rogen and Evan Goldberg — is a dramatic thrill ride that follows West Texas preacher Jesse Custer (Dominic Cooper), his badass girlfriend Tulip O'Hare (Ruth Negga) and an Irish vampire named Cassidy (Joseph Gilgun) as they embark on a road trip to find God and are thrust into a twisted battle spanning Heaven, Hell and everywhere in between. Season 3 ended with Jesse saying goodbye to his home of Angelville and reuniting with Tulip, while Herr Starr's master plan for the Grail continued to advance.
Season 4 will consist of 10 episodes and is currently in production in Australia. For the latest news and more, sign up for the Preacher Insiders Club.
Read More