Press
Preacher One of TV Guide's Best Shows; Ars Technica Wants Season 4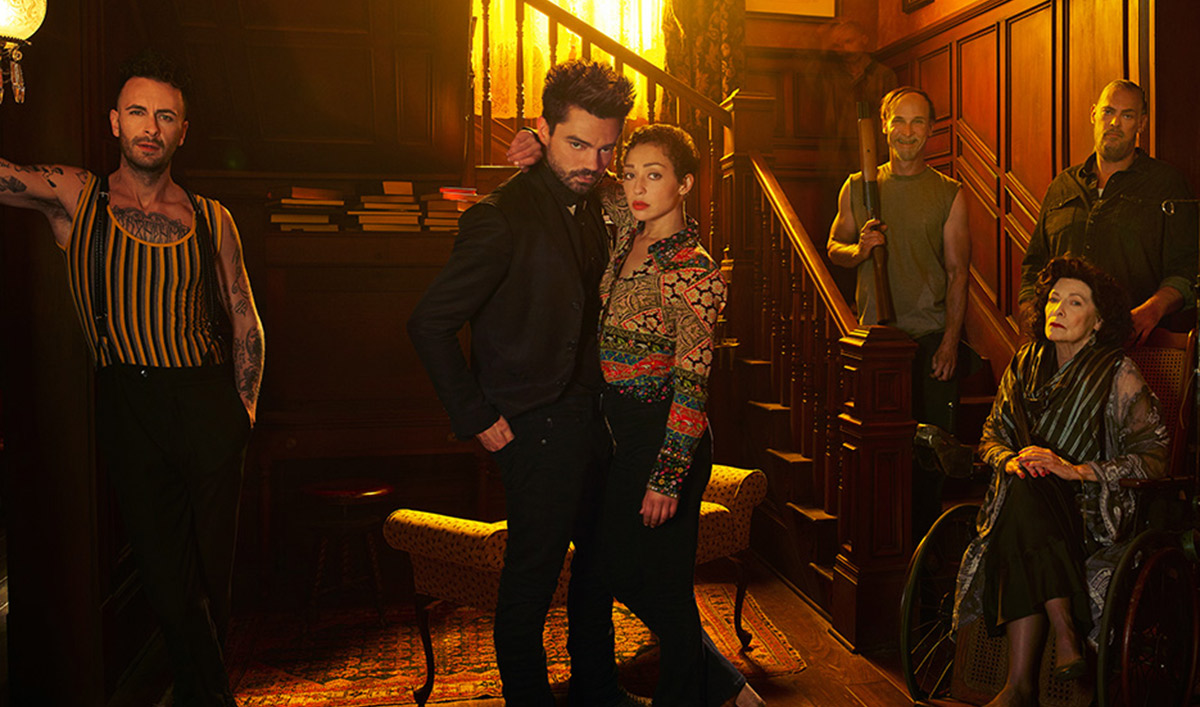 This week, TV Guide names Preacher one of TV's best shows right now, while Ars Technica is agitating for a Season 4. And, Bloody Disgusting wants the same thing. Read on for more:
• TV Guide names Preacher one of the 100 best TV shows right now, remarking that "it mainly centers on a very human dilemma: Can you wield a tool of evil for good? Dominic Cooper, Ruth Negga, and Joe Gilgun attack this question with such ferocious acting chops that it's impossible to tear your eyes away from the screen."
• Ars Technica hopes for a Season 4 because "there's nothing else quite like it on television. The show has its flaws, but Preacher leans into the crazy without apology, achieving a perfect tonal mix of horror, humor, and pathos."
• Bloody Disgusting writes, "After three seasons and the promise of a reconciliation with God, AMC has to allow Rogen and Goldberg to wrap everything up, right? Let's pretend we're, at the very least, getting a fourth season…"
• Pajiba remarks that Preacher "has plenty of plot left on the table if AMC picks it up. In fact, I'd say the finale moved a lot of key checkers into position, poising the series to head into its endgame."
• Screen Rant observes, "The Season 3 Finale of Preacher clearly sets up a fourth season of the show, with Cassidy captured by The Grail and apparently locked up with an angel, and Herr Starr preparing for all-out war."
Watch Season 3, Episode 10 on amc.com and AMC apps for mobile, Fire TV, Xbox One, Apple TV, Roku and Chromecast.
For the latest sneak peeks, full episodes and more, sign up for the Preacher Insiders Club.
Read More