Video
Will the Grail Permanently Hijack Jesse's Power? Watch Episode 8 Now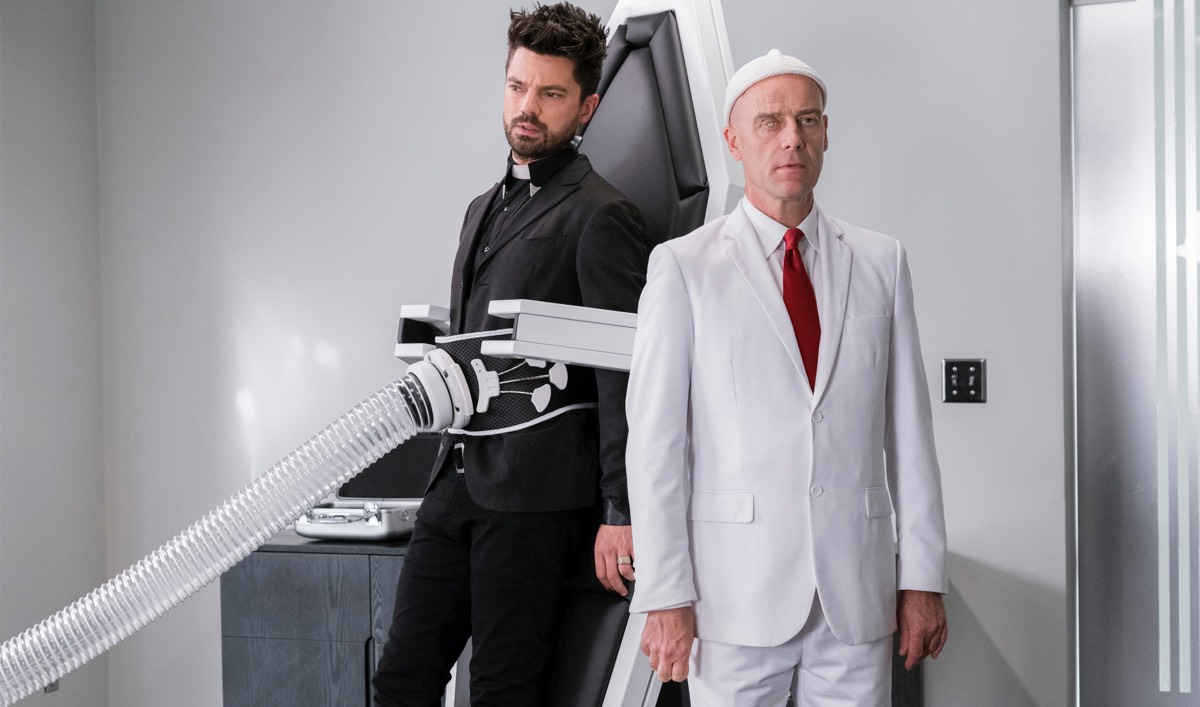 Ever since Jesse lost Genesis, he has been hellbent on getting it back. All he needed was that little bit of his soul back from the Grail. And now that Allfather is involved — not only does he not intend to give Jesse his soul back, he plans to rip Genesis right out of him.
Jesse has seen people try to take Genesis before, but it's not gone well. This time, though, Allfather's setup is far more sophisticated than the empty coffee can that Fiore and Deblanc were using. See how the fight for Genesis goes down in the all-new episode available now on amc.com  and AMC apps for mobile, Fire TV, Xbox One, Apple TV, Roku and Chromecast.
Preacher
 airs Sundays at 10/9c on AMC. 
Click here
 to add a reminder to your calendar.
Read More