Press
Screen Rant Lauds Angelville Changes; TVLine Likes Gran'ma Quote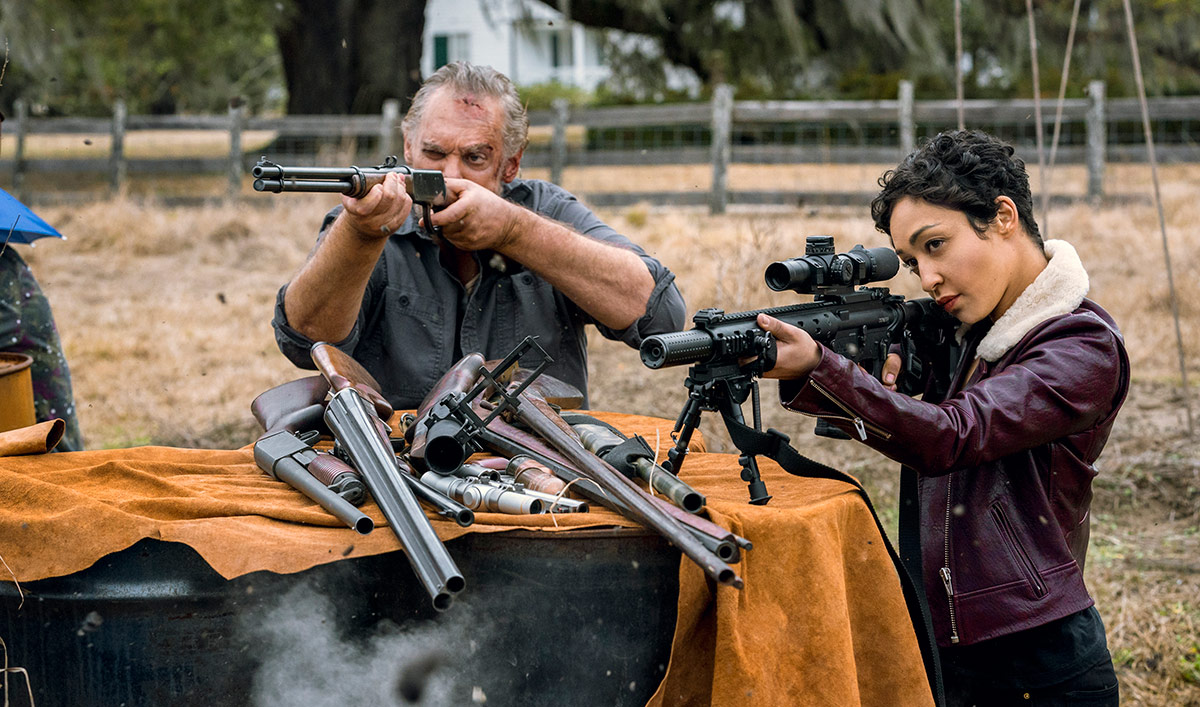 This week, Screen Rant is a fan of changes made to Angelville, while TVLine picks a Gran'ma quote for its quotes of the week feature. Plus, Jeremy Childs talks to ComicBook.com. Read on for more:
• Screen Rant notes that Preacher "has had to make a few adjustments to the childhood home [Angelville] Jesse Custer couldn't wait to escape. And, as it turns out, those changes have actually had a positive impact on the show's newest characters."
• One of TVLine's quotes of the week is Betty Buckley's Gran'ma saying this about a suitor that she used a love potion on: "From that moment on, he wanted me and only me… day after day after day… until I killed him."
• Jeremy Childs speaks with ComicBook.com about Jody being "in love with Christina, which is not in the comic book at all. I love that because you have to really flesh out a character. You can't play a villain. You can't play a psychopath. He's all of those things, but you can't play that, you know what I'm saying?"
• According to ComicBook.com, Seth Rogen explains that the TV Angelville is different from the comic because "we realized that there was actually a lot of opportunities to build out the mythology of Angelville and what they actually do. What the purpose of it is and whether or not other people do the same thing and how they knew those people."
• Fandom lists 10 reasons why Preacher ("one of the most unique shows on television") needs to be "part of your life."
• Evening Standard reveals everything you need to know about Preacher, "including why those quick to dismiss the fantasy genre should give it a go."
• For recaps and reviews of Season 3, Episode 2, "Sonsabitches," check out Bleeding Cool, Den of Geek, FanSided, Geek.com, Vulture and WhatCulture.com.
Watch Season 3, Episode 2 on amc.com and AMC apps for mobile, Fire TV, Xbox One, Apple TV, Roku and Chromecast.
Preacher airs Sundays at 10/9c on AMC. Click here to add a reminder to your calendar.
For the latest sneak peeks, full episodes and more, sign up for the Preacher Insiders Club.
Read More