Blog
Welcome Home, Jesse — Watch Season 3 Premiere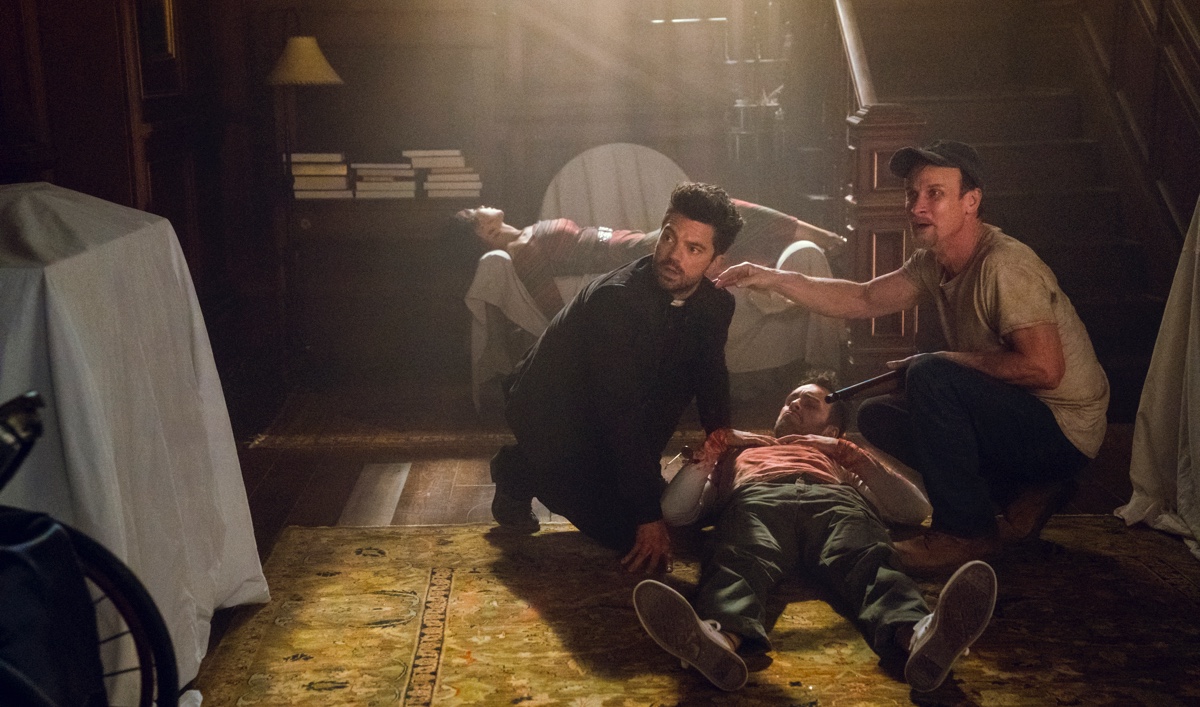 Tulip is dead after Jesse  refused to let Cassidy turn her into a vampire. Although Jesse does have one other solution up his sleeve, it's going to cost him.
Season 3 Premiere Available Now for Free
Returning to his childhood home Angelville, Jesse expects to see the thriving soul-sucking business of his Gran'ma that he always knew. Instead, Jesse and Cassidy find what looks to be an abandoned home. When Jesse does find his Gran'ma, he learns she hasn't changed one bit and he's going to have to pay up to get her to save Tulip's life. Except, Gran'ma isn't interested in money…
See Jesse return home in the Season 3 premiere available for free now on amc.com and AMC apps for mobile, Fire TV, Xbox One, Apple TV, Roku and Chromecast.
Preacher airs Sundays at 10/9c on AMC. Click here to add a reminder to your calendar.
For the latest sneak peeks, full episodes and more, sign up for the Preacher Insiders Club.
Read More