Press
Sam Catlin Explains Angelville to Syfy; Collider Interviews Ruth Negga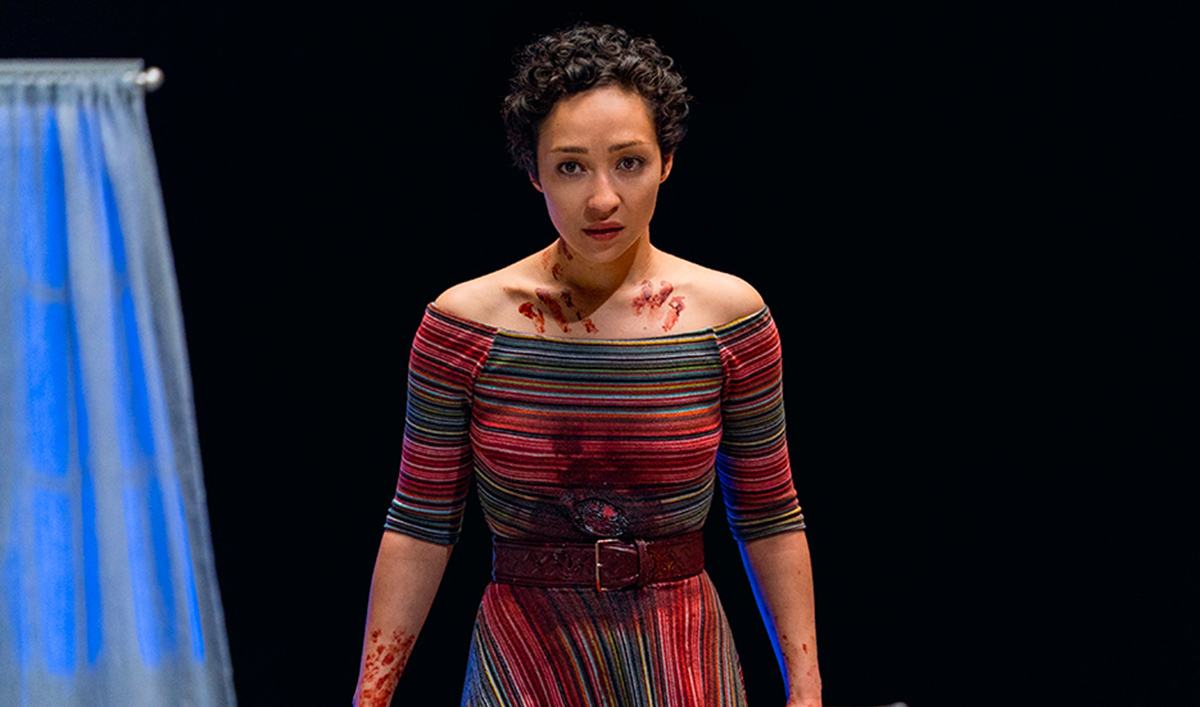 This week, Sam Catlin explains Angelville to Syfy, while Collider interviews Ruth Negga. Plus, TV Guide talks Tulip with Sam Catlin. Read on for more:
• Sam Catlin tells Syfy that Angelville is "the dragon left to be slayed from Jesse's childhood. If Jesse has a dark side these are the people that sort of gave it to him or utilized it or brought it most out in him."
• Ruth Negga explains to Collider that the show's characters are "here to inquire about the world we live in, in a way that is not just– not in a heavy-handed, somber way, which is fine and cool, but it's really asking, 'What the hell are we doing here, and why?'"
• In TV Guide's Season 3 Premiere recap, Sam Catlin says Tulip realizes "that she's part of some cosmic plan to provide the world with screw-ups. Now that she's heard it said out loud by her creator, it's given her a whole new sense of purpose and drive which is to kick the sh– out of anyone who would come up with that idea."
• According to Screen Rant, Sam Catlin teases that "there's going to be more fights this year than in both seasons put together times four. There's so many stunts and so many big fights, it's really just the beginning."
• Pip Torrens, speaking with The Gate, says he thinks Herr Starr admires Jesse: "He admires what he sees as Jesse's pragmatism, when Jesse's moving in a straight line. That he is using Genesis in a way that Starr would approve of. And then, of course, in the end, Starr finds that Genesis can be used in ways that he doesn't really want as well."
• Bloody Disgusting, reviewing the season's first three episodes, says Season 3 "feels very much like a mix of the first two seasons' sensibilities, but with a hearty dose of horror thrown in for good measure, too."
• Romper declares that what "sets Preacher apart from any other series in the genre is the underlying dark humor, which keeps even the most horrific things seem natural and almost quaint."
• Bloody Disgusting reports there are now statues based on Jesse and Cassidy and adds, "I hope they made a second series because we definitely need Tulip (Ruth Negga) and the Saint of Killers to round everything out."
• For recaps and reviews of the Season 3 Premiere, "Angelville," check out A.V. Club, Bleeding Cool, CBR.com, Den of Geek, IGN, Monkeys Fighting Robots, Screen Rant, Show Snob, TV Fanatic, TVLine and Vulture.
Watch the full Season 3 Premiere, available for free now on amc.com and AMC apps for mobile, Fire TV, Xbox One, Apple TV, Roku and Chromecast.
Preacher airs Sundays at 10/9c on AMC. Click here to add a reminder to your calendar.
For the latest sneak peeks, full episodes and more, sign up for the Preacher Insiders Club.
Read More