Press
TVLine Selects Sexy Season 2 Scene; Seth Rogen Talks Preacher With Nerdist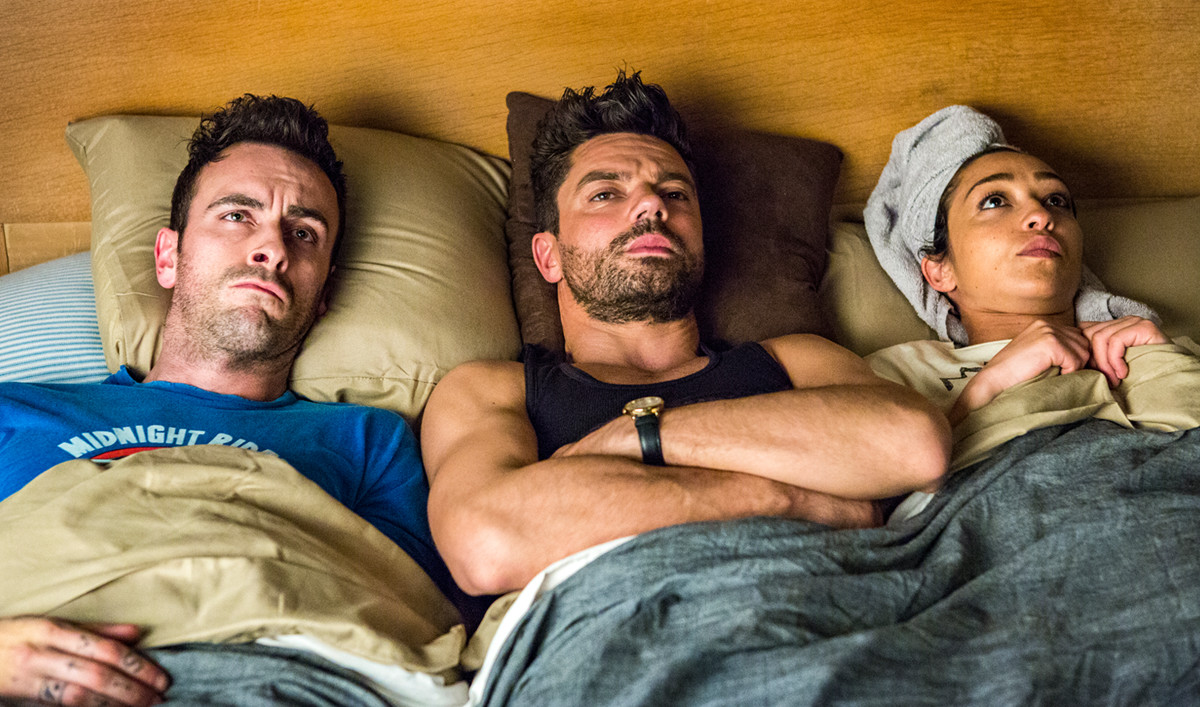 This week, TVLine selects a Season 2 scene as one of TV's sexiest this year, while Seth Rogen discusses Preacher with Nerdist. Plus, an exchange between Cassidy and Tulip is one of TVLine's best quotes in 2017. Read on for more:
• TVLine chooses a scene from the Season 2 Premiere, "On the Road," as one of the year's sexiest, where Tulip is "redefining foreplay by forcing Jesse to break down the door to get to her so they could make the kinda love that was sure to trash the rest of their hotel room."
• Seth Rogen tells Nerdist, "I think the tone to us of the show is one of the more unique elements of it and balancing comedy and horror and action and intense drama and these philosophical elements and things like that."
• One of TVLine's top TV quotes of the year includes Cassidy telling Tulip about his connection to Denis: "He's your dad, isn't he? Or your uncle or somethin'?" "No. He's my son."
• The Guardian names Preacher one of the year's 50 best TV shows, calling it the "bloodiest and funniest show in a new wave of weird TV."
• Collider.com declares the use of Jake Bugg's "On my One" in the Season 2 Finale, "The End of the Road," to be one of the best songs from TV in 2017.
To stay up-to-date on all the latest news about Preacher, sign up for the Preacher Insiders Club.
Read More