Press
Deadline Reviews Season 2; Den of Geek Cheers Preacher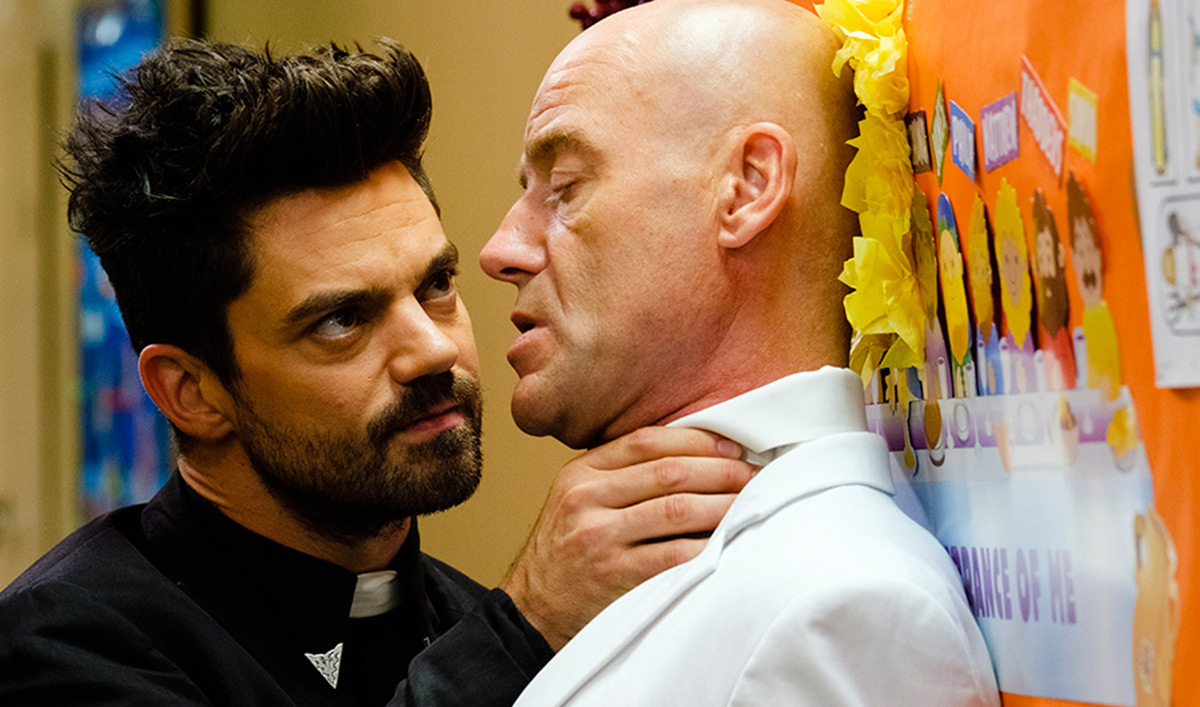 This week, Deadline has high praise for Season 2, while Den of Geek cheers Preacher. Plus, CarterMatt thinks Preacher is the perfect summer show. Read on for more:
• Reviewing Season 2, Deadline calls the show "beautifully shot…, designed (the trio's shotgun New Orleans apartment doesn't ring any false bells in its messy, dirty details), and continues to balance its hip factor with hyper action and riveting, emotionally grounded storylines without overdoing it in any one of those departments."
• Den of Geek cheers that "when this season was firing on all cylinders, Preacher was a sight to behold. 'The End of the Road,' which brings this season to its messy, violent conclusion, ties up some loose ends even as it leaves others dangling."
• CarterMatt calls Preacher "the perfect summer show when you think about what it brings to the table in terms of content: It's dramatic, action-packed, fast-paced, and above all plenty of fun."
• Syfy Wire cites Preacher as an example of a story with characters "who can't conform to society's norms, but stumble upon other misfits who don't fit the mold – and, in the process of seeking a place of refuge, manage to form something resembling a family."
• TVShowsonDVD reports that Season 2 will be available Nov. 14 on DVD and Blu-ray.
• For recaps and reviews of the Season 2 Finale, "The End of the Road," check out Bleeding Cool, CinemaBlend, ComingSoon.net, FanSided, Film School Rejects, Geeks of Doom and IGN.
Watch the Season Finale on amc.com and AMC apps for mobile, Fire TV, Xbox One, Apple TV, Roku and Chromecast.
To stay up-to-date on all the latest news about Preacher, sign up for the Preacher Insiders Club.
Read More