Blog
Cast and Creators on Why Jesse Can Never Beat the "Indestructible" Saint of Killers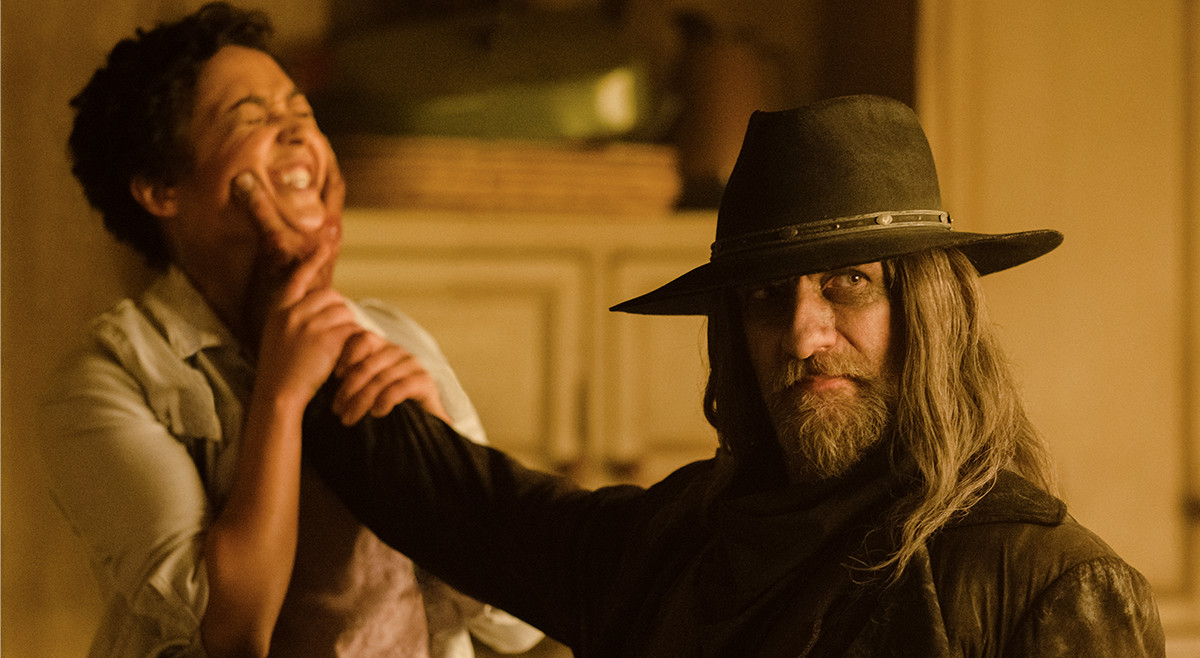 Defeating the Saint of Killers the first time required bombing an armored vehicle, the loss of Cassidy's fingers, Jesse losing 1 percent of his soul, and of course, Genesis. So, how worried should Jesse be about Round 2?
Go Inside Episode 12 With the Cast and Creators
"It's like a David and Goliath story, where David does not even have a rock," executive producer Evan Goldberg says in a new behind-the-scenes video. Hear what else the cast and creators have to say about Jesse's next encounter with the Saint, and why Tulip and Cassidy can't support Jesse's messianic journey.
Watch the latest episode of Preacher available now on amc.com and AMC apps for mobile, Fire TV, Xbox One, Apple TV, Roku and Chromecast.
The Season 2 Finale of Preacher airs Mondays at 9/8c. To stay up-to-date on all the latest news, sign up for the Preacher Insiders Club.
Read More