Blog
Inside the Story Behind Preacher's Unique Savior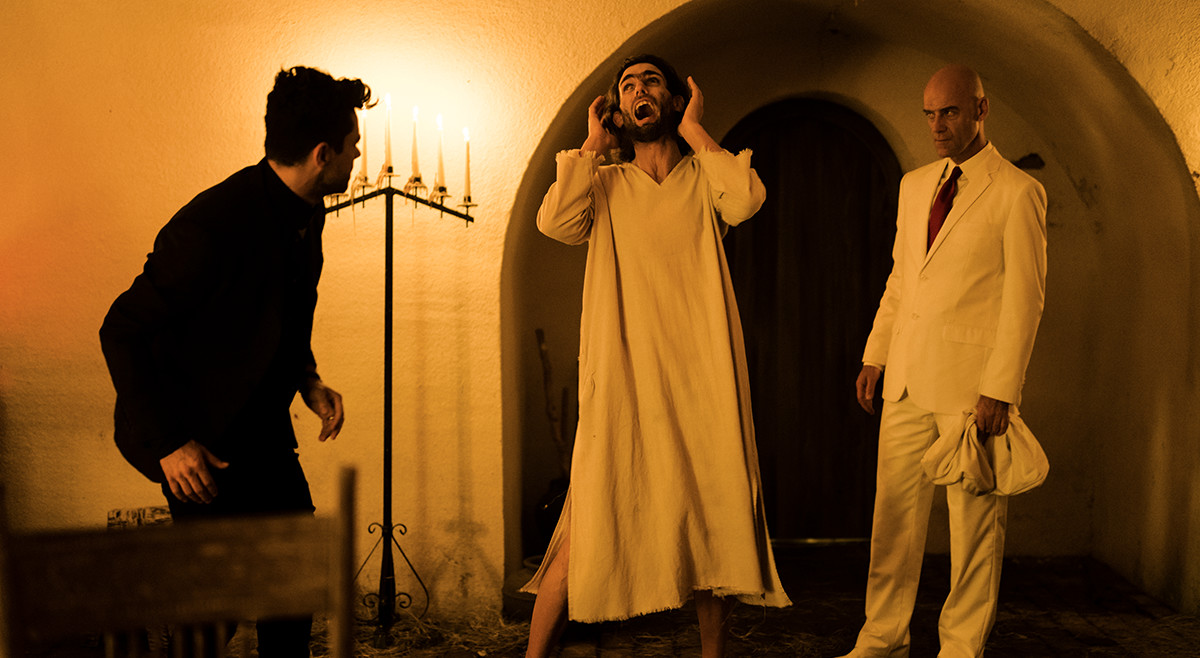 No one could really be prepared for what Jesse learns in the latest episode of Preacher. Herr Starr tried to keep him from it, and he did, until Genesis helped Jesse blow the doors off the Grail's biggest secret. One word: Humperdoo.
Go Inside Episode 10 With the Cast and Creators.
Yes, Jesse finally meets the Messiah, but due to years of "protecting" the divine blood line, the Grail has produced a savior that's not what Jesse expects at all. You really have to see it to believe it.
Hear the cast and creators break down the story behind Jesus's 25th great-grandson in this behind-the-scenes video from Episode 10. Plus, watch the latest episode of Preacher available now on amc.com and AMC apps for mobile, Fire TV, Xbox One, Apple TV, Roku and Chromecast.
Preacher airs Mondays at 9/8c. To stay up-to-date on all the latest news, sign up for the Preacher Insiders Club.
Read More