Blog
Episode 10 Sneak Peek — Herr Starr Gets a First-Hand Taste of Genesis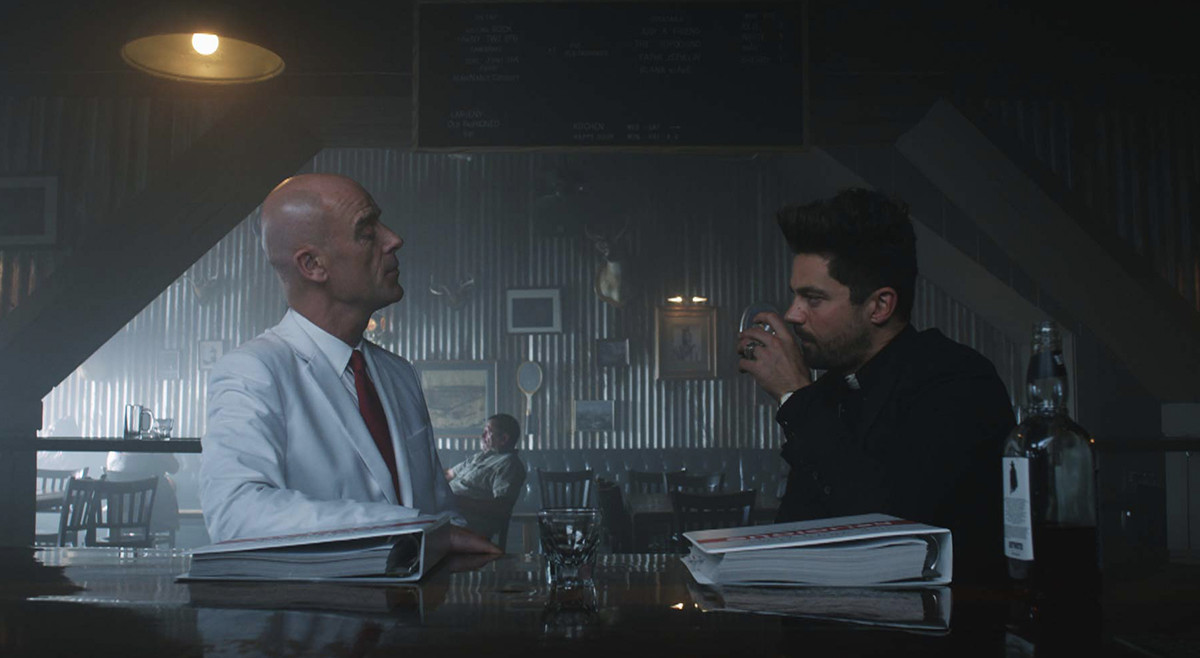 Herr Starr is used to things going his way. Whether it's instructing his agents to take out threats or assassinating an entire village to keep word of a mysterious floating pig quiet, not much gets in his way. Until he meets Jesse Custer.
Watch a Sneak Peek of Episode 10.
With a new plan to keep Jesse alive and use him for his own needs, Herr Starr seeks the preacher out at the bar to lay it all out for him. But Jesse has a few questions, namely: Where is God? As usual, he doesn't get the answer he'd like. And as usual, he uses his handy super power.
See how Herr Starr responds to Genesis in a sneak peek of tonight's all-new episode. Plus, watch the latest episode of Preacher available now on amc.com and AMC apps for mobile, Fire TV, Xbox One, Apple TV, Roku and Chromecast.
Preacher airs Mondays at 9/8c. To stay up-to-date on all the latest news, sign up for the Preacher Insiders Club.
Read More