Press
Rolling Stone Recommends Preacher; Yahoo Debuts Season 2 Trailer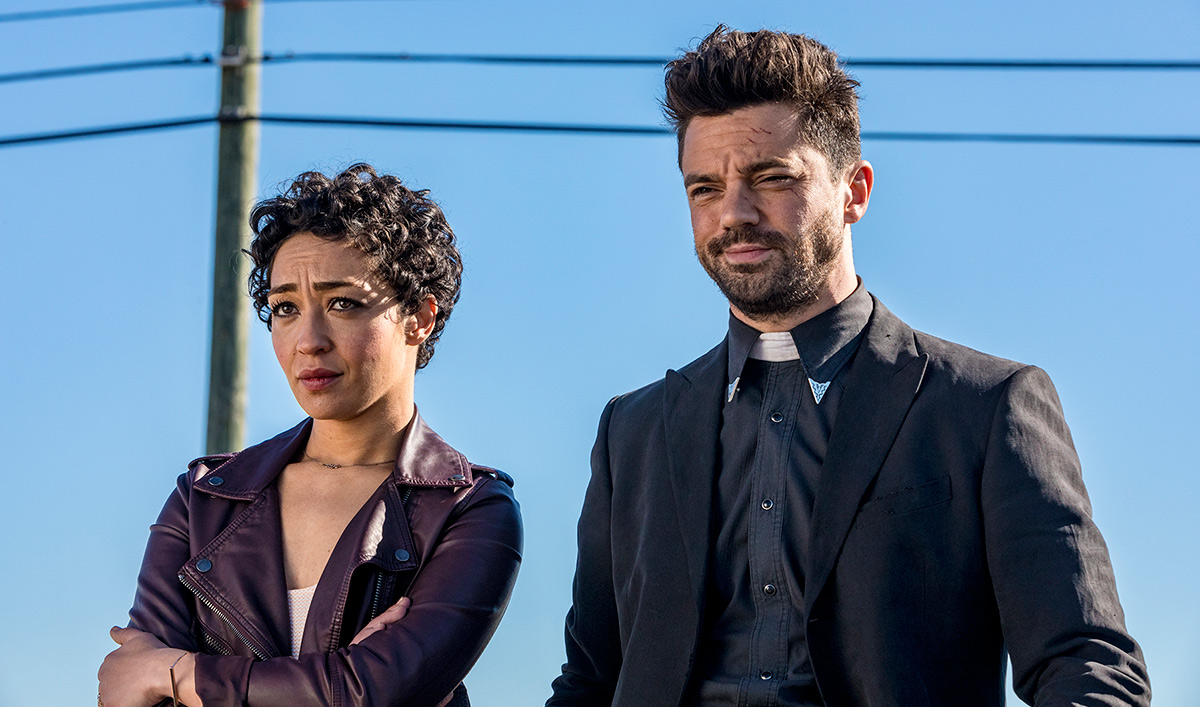 This week, Rolling Stone recommends watching Season 2, while Yahoo TV debuts an exclusive new trailer. Plus, Entertainment Weekly is excited about a new character. Read on for more:
• Rolling Stone recommends watching Preacher when it debuts June 25, saying, "Audiences are guaranteed another bullet-riddled joyride through West Texas, shot through with black comedy and casually profound meditations on faith, doubt and belief."
• Yahoo TV debuts a Season 2 trailer, commenting, "It looks like Preacher is finally ready to embrace the road trip element of the original comic book."
• Judging by the new trailer, Entertainment Weekly says it looks like Herr Starr, from the original Preacher comic books, is "set to play an important role in the second season of the supernatural-horror show."
• TV Guide asserts that, according to the Season 2 trailer. "it looks like Season 2 is anteing up with more locations and bigger 'splosions."
• Vox deems Preacher one of its most anticipated shows this month: "In a world saturated with superhero stories and comic book adaptations, AMC's Preacher has managed to be nothing like the rest."
• Preacher is one of InStyle's eight "buzzy shows you'll want to binge-watch this month."
• LAist can't wait to watch Season 2 this summer, as "Jesse, Tulip, and Cassidy finally get out of Texas for the epic road trip we've all been waiting for (with The Saint Of Killers, and various other entities, in pursuit)."
• Screen Rant views some new Season 2 images, "all of which offer some brief tastes of what Jesse Custer is getting up to with his volatile true love and over century-old vampire best friend."
To stay up-to-date on all the latest news about Preacher, sign up for the Preacher Insiders Club.
Read More