Q&A
Preacher Q&A — Ian Colletti (Eugene "Arseface" Root)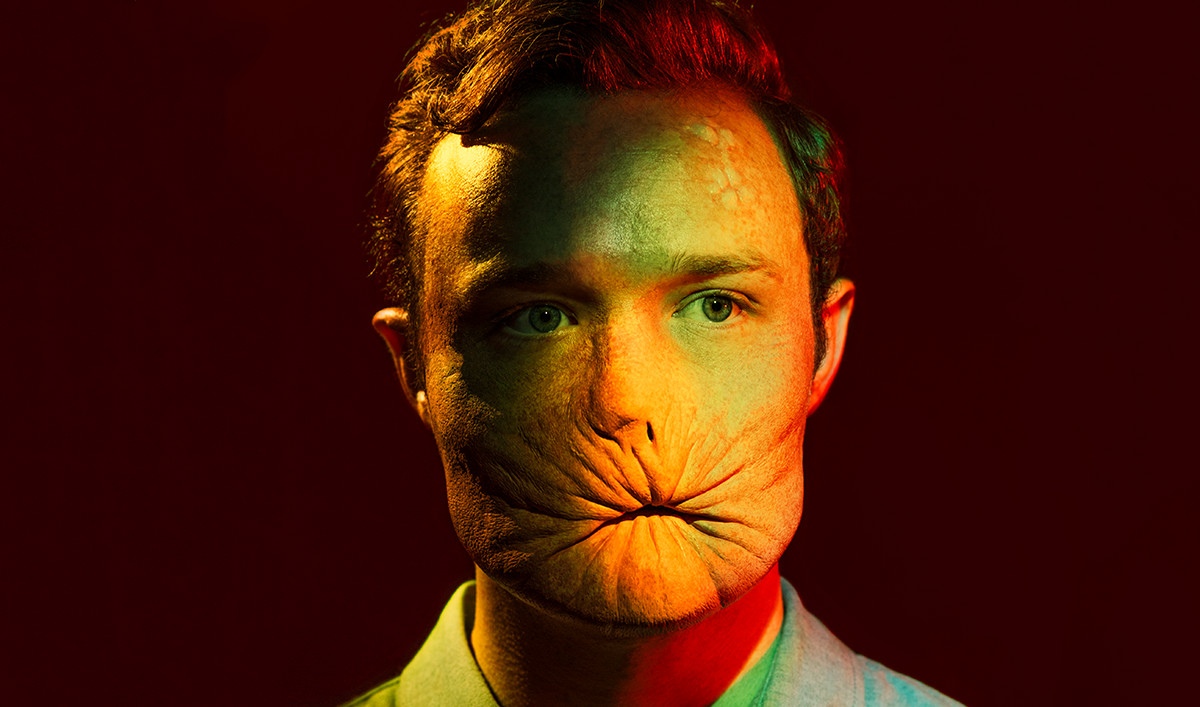 Ian Colletti, who plays Eugene "Arseface" Root on AMC's Preacher discusses why comic fans will love Season 2, the one upside of being sent to Hell, and how his makeup keeps him from getting recognized in public.
Q: What's it been like being back on set for the show? Did you do anything different to prepare for Season 2?
A: It's been really fun. We have a lot of fun on the show, and I think it's part of what makes it so enjoyable for people to watch. We're having as much fun doing it as people are watching it. As far as preparation, Eugene's relevance as a character last season was to Jesse. He acted as his moral compass – or at least as a moral scale for him to measure himself against. He affected some of Jesse's decisions and the way he behaved. This season, I think Eugene's journey will be a little bit more inward. He has to discover for himself what he believes, who he is, come to grips with his past, and figure out the person he's going to be.
Q: We have yet to learn Eugene's fate after Jesse commands him to "go to Hell," but were you happy your character wasn't around to be destroyed in the disaster in Annville?
A: Yeah! As an actor, I was very happy about that. [Laughs] Anyone who's read the comic knows there are some really great arcs that happen with Eugene. I think there's a lot more story for us to tell with this character. I'm glad and I'm hopeful those are some stories we are going to be able to tell at some point on the show. It's going to be exciting.
Q: You described Eugene as Jesse's conscience in a way. How does Eugene's role shift in Season 2?
A: In a lot of ways, Eugene's journey this season reminds me of Jesse's journey last season. I'm not sure if we're going to have the same outcome or not, but I think this season is really about Eugene finding himself, coming to grips with his past and deciding if he really deserves the fate and the punishment that he thinks he does.
Q: The production has moved from New Mexico to New Orleans. How has that affected the overall experience?
A: New Orleans is a crazy city. There's always something happening, and Preacher's a crazy show. The city and our show both tend to go a million miles per hour, in a good way, so I think it's the perfect home for Preacher and for where we are in the story right now. I'm very happy to be here.
Q: Has your makeup process become streamlined at all this season?
A: We've definitely been able to get it faster. It still takes quite a bit of time in the morning and wearing it can be difficult for practical reasons. I can't eat when I'm wearing it and it can be pretty uncomfortable, but it looks amazing. We're two years into this now and every time I wear it, I'm amazed at what these artists are able to do and how they're able to help me bring the character off the page, because it's a huge part of it.
Q: Do fans recognize you without your "Arseface" prosthetics on, or are you able to stay under the radar?
A: It's funny… people usually don't recognize me, but I tend to be OK with that. There've been times when I've been out with the cast and people will come up and ask for a picture and they'll hand me the camera. [Laughs] That's totally fine, and I'm just so happy that Eugene has been a character who people empathize with and love. That's plenty for me.
Q: What are you most excited for fans to see in the new season?
A: I think this season is crazier, it's funnier and most importantly, I think this season is even more quintessentially Preacher. I think the tone of it is going to feel even more familiar to fans and this season is going to be really exciting. I'm thrilled for fans to be able to see it. We've been working very hard on it,  and I think it's really awesome.
Read a Q&A with Dominic Cooper, who plays Jesse Custer.
Preacher premieres Sunday, June 25 at 10/9c.  Watch the Season 2 trailer and check out first-look photos from the new season. To stay up-to-date on all the latest news, sign up for the Preacher Insiders Club.
Read More