Q&A
Preacher Q&A — Ruth Negga (Tulip O'Hare)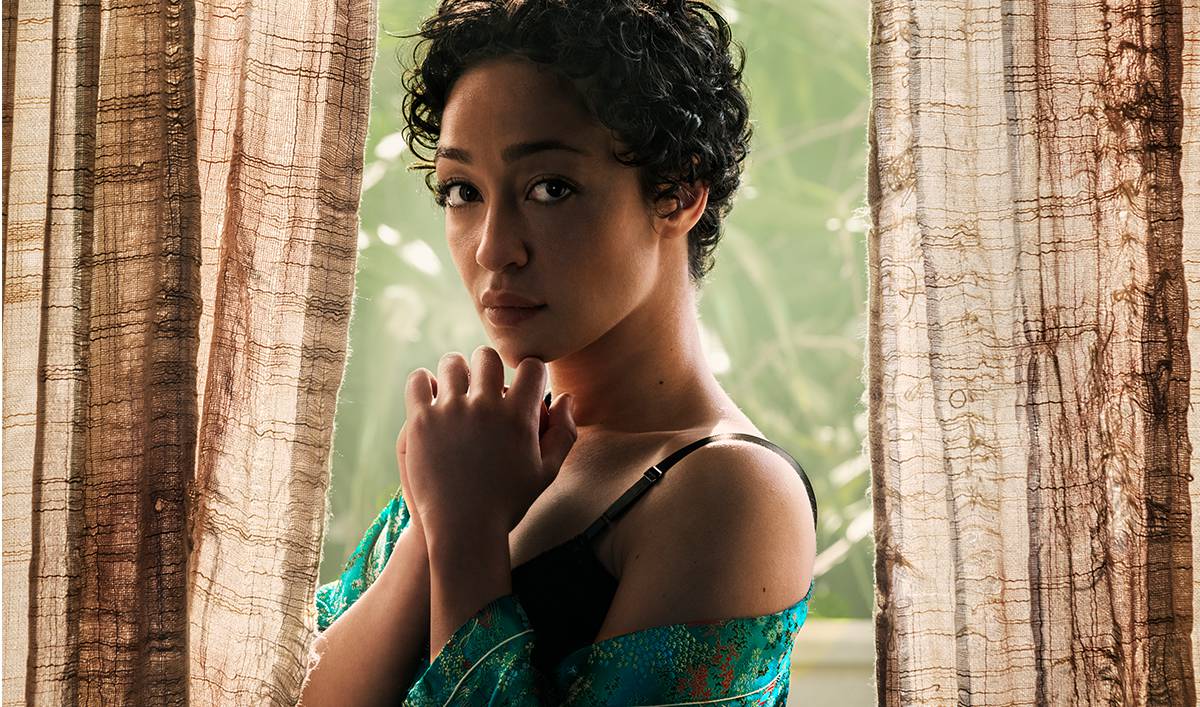 Ruth Negga, who plays Tulip O'Hare on AMC's Preacher, discusses the complicated Jesse-Tulip-Cassidy love triangle, how Tulip hides behind being a badass and why she's being chased by both the Saint of Killers and her past.
Q: How have you enjoyed shooting the new season in New Orleans? How has it been different than shooting in Albuquerque?
A: It's been great. It's very different from Albuquerque simply because it's a completely different place. The weather, for one, is completely different. [In Season 1], we were at high altitudes, in a very dry and desert-like place, which was great to shoot in. Now, we're in New Orleans and it's below sea level. It's hot and muggy and quite swampy, but it suits the tone of the series – not least because it's a huge feature in the comic and it's got that gothic vibrancy to it. There's a darkness to it, but it's very colorful. … It's a very unique place in America, architecturally, and in terms of its mix of people and history. It's perfect and fascinating to me on a personal level, as well.
 Q: How, if at all, do you think Tulip is different this season?
A: She's not a lone gun anymore. She's joined up with Jesse and Cassidy, so she's not out on her own, but I do think that's compromised her. She's found her Clyde again with an extra Clyde – maybe we'll call him Clive. Bonnie and Clyde and Clive. [Laughs] Tulip isn't a loner. She came back in search of Jesse, and I do think she enjoys being part of a team. Despite her occasional derision of Cassidy, she likes being part of a community. I think she feels she has an acknowledged place here and that's important to her. She's never felt at home. She's always felt like she doesn't belong or she's not wanted, and I think she knows she's wanted here. …That's very important for anyone – the feeling of belonging – even though they feel like an outsider.
 Q: What is it like for Tulip to be stuck between Jesse and Cassidy on this road trip? How is she handling herself with the tension?
 A: I think she falls back on her old patterns. What's interesting is you find out that Cassidy might be a crazy vampire with a history, but he's actually interested in evolving. He wants to be friends with these people and have a life. What you learn from being 119 is that there is something about developing deep relationships with people. … He still wants to create roots with people, and that's what he wants to do with Jesse and Tulip. He's battling with this secret that he has about sleeping with his best friend's girl. He wants to tell the truth, but Tulip doesn't want to. She's the kind of person who can compartmentalize that. That's just her way of dealing. I think as the season progresses, you see how that affects someone who's been through so much, who thinks they've made themselves invulnerable to hurt and pain, and how that doesn't really work for very long. It becomes an empty place to be and unhelpful and works against you, I think. That's the journey she's on.
Q: Now that we know more of Tulip's tragic backstory, how do you think it impacts her choices in Season 2?
A: When you grow up shunted around in foster care, there's really no one to show or model how to absorb situations and make a decision based on what's best for you. I think that's very hard for her. Decision-making is a very complex thing for her. I don't think she's used to making decisions because I don't think she's ever had choices. I don't feel she makes choices, she just acts. I think that's one of the most interesting things about her. She's like a childish woman. Her way of expressing affection is by slapping people and putting them down, but that's what she knows. It's hard for her to express affection or love because it's always backfired. I think she's used to having to hide things. When you have that kind of broken idea of how to deal with your feelings and other people, it's very hard to find out how to make decisions or grow up, so you consistently see her trying to reach out but not having the tools to do so.
It's really interesting because people see her as this badass who's totally in control. But to me, that's her armor and her way of making sure she doesn't get hurt. I think you increasingly see that come apart in this season and her coming to terms with her frailty as a human being. The Saint of Killers is her history coming to haunt her. He's the embodiment of all those things she hasn't dealt with that you can't use your fist against. When all you know is how to fight, how do you come to terms with that?
Q: What does it mean to you to play such a strong woman? What do you hope she represents to viewers?
A: When people see strong, action-figure women, they're always in awe that they don't have any vulnerabilities – or if they have vulnerabilities, they usually involve being saved by a man. With Tulip, you have a very real human being. It's rare to have women shown as human beings, experiencing things as a woman in the world. I don't want to negate her femaleness – you can be a strong, badass woman but you can also be hurt, vulnerable, slightly criminal, vicious, hurtful… We experience her fully as a human being with those flaws… and I hope people see that. I think that's what people are responding to. She's not someone's dream of what a badass woman is. She's the reality. … She's a fearless woman who isn't afraid to be on her own or get what she wants, but we also don't put her on a pedestal. It's very important to see real flaws and not just pretend flaws in a hero.
Q: What are you most excited for people to see from Tulip in Season 2?
A: My fights. In Season 1, she busted onto the screen with such a brilliant fight, I think people were so enamored of that, and I think it was so creative. I had such fun working with our team and John Koyama, our Fight Coordinator, and our stunt team working on these fights and preparing them and doing them. It's been a thrill. I think that's what makes this show unique. Our show has a deep and dark sense of macabre humor to it. I've enjoyed doing the fights and I hope people enjoy them too. She always uses very unique weapons. [Laughs]
Read a Q&A with Dominic Cooper, who plays Jesse Custer.
Preacher premieres Sunday, June 25 at 10/9c.  Check out first-look photos and the latest teaser from the new season. To stay up-to-date on all the latest news, sign up for the Preacher Insiders Club.
Read More