Blog
"Powerful" Season 2 Preacher Posters Revealed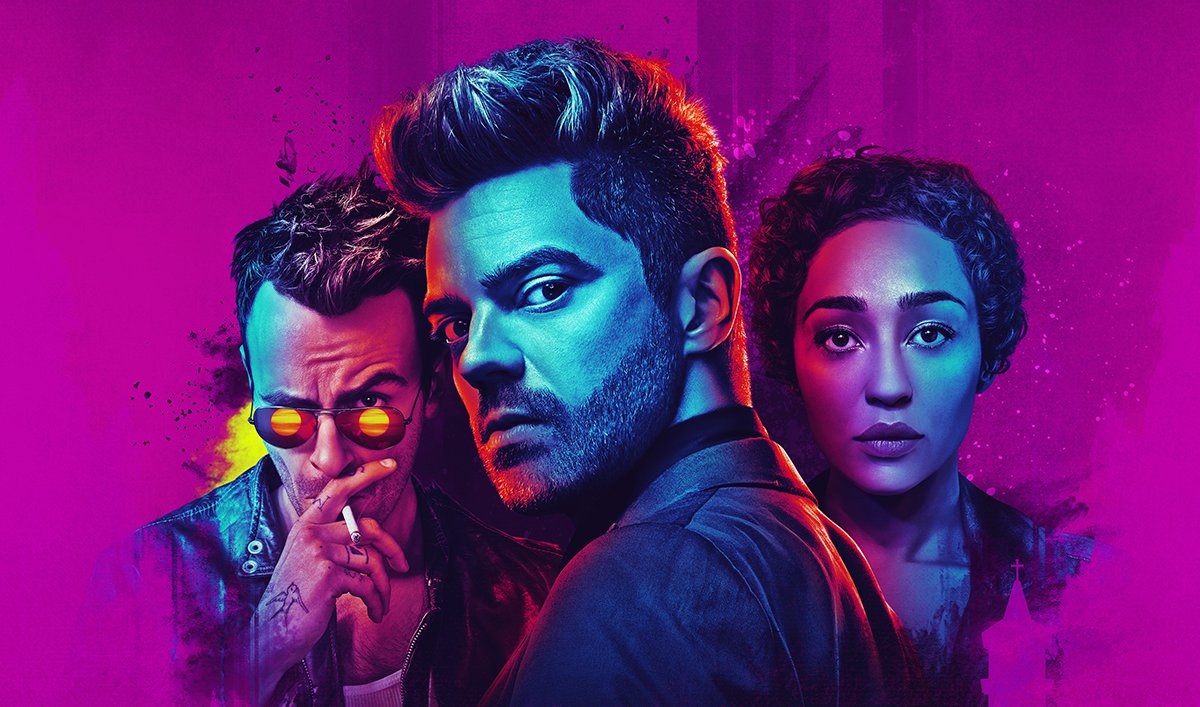 Today, AMC released the Season 2 poster for the critically acclaimed supernatural drama series Preacher, which returns Sunday June 25 at 10/9c. See a full-size version of the poster here.
Season 2 of Preacher follows Jesse (Dominic Cooper), his loose-cannon girlfriend Tulip (Ruth Negga), and his vampire best friend Cassidy (Joseph Gilgun) on a road trip to find God. With the Saint of Killers hot on their trail, and their hometown blown to pieces from a methane leak, they've only got one direction to move: forward… and fast.
Watch the first Season 2 teaser now.
Additional posters for each character have also been released. Jesse's celebrates the awesome power of the former preacher, who was inhabited by an angel-demon spawn that allows him to control people with the Word of God.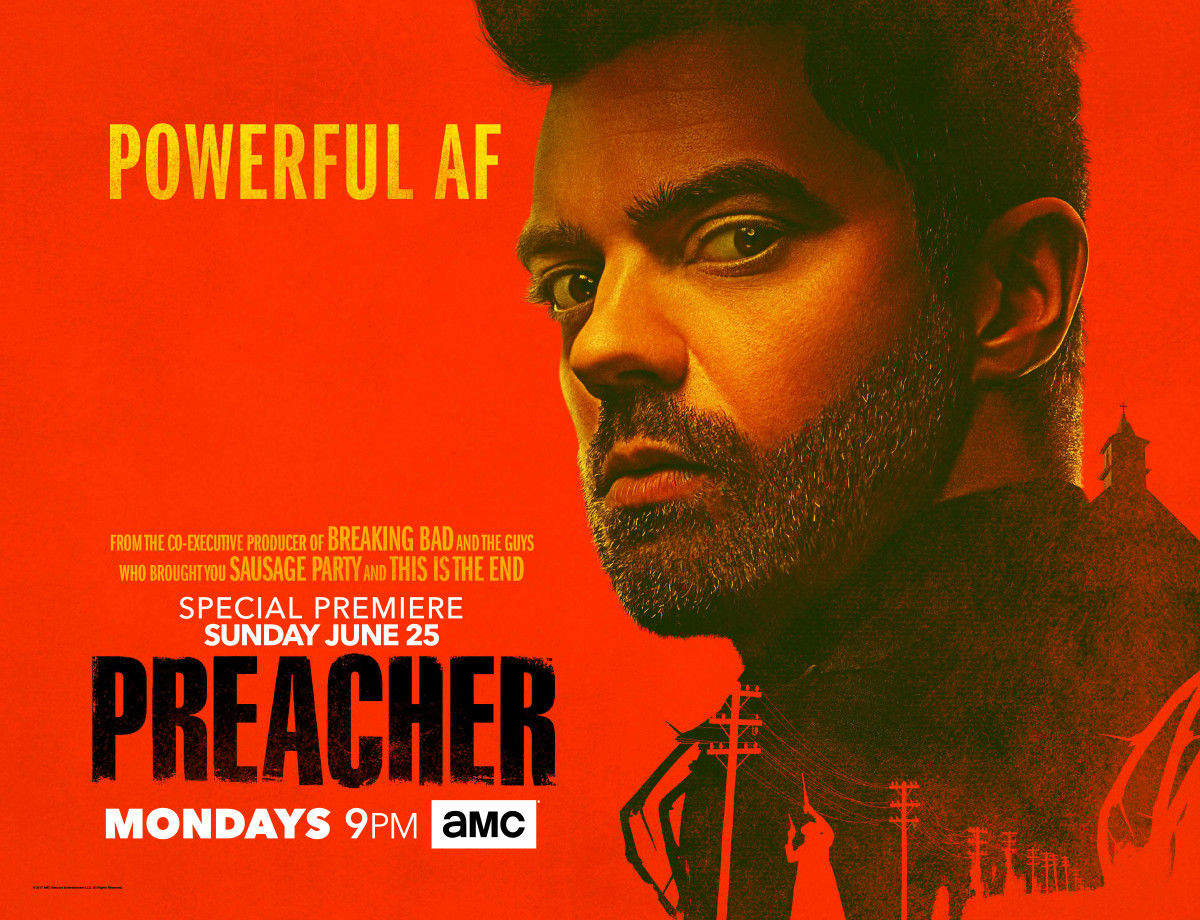 Tulip, one of the only people we've ever seen weaponize an ear of corn, is a badass with a bit of a violent streak.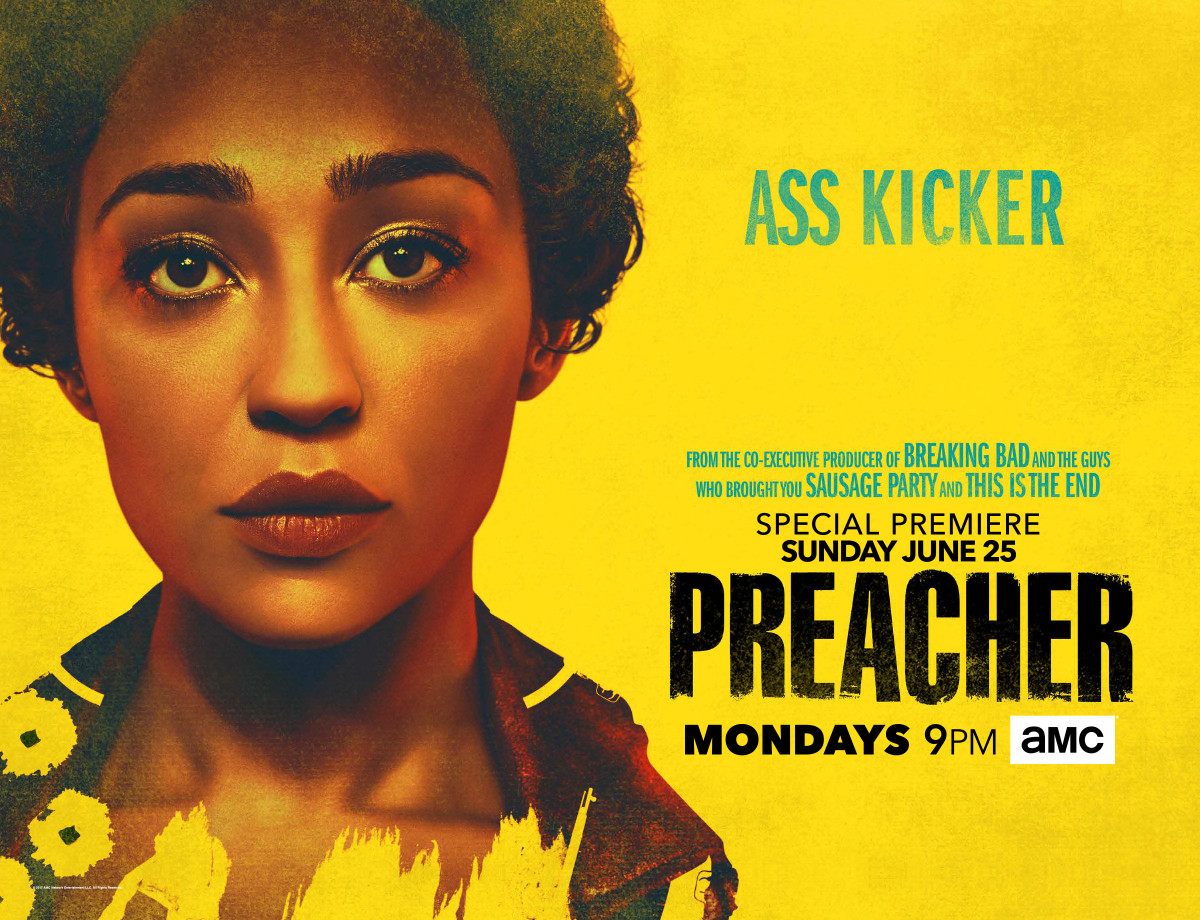 And, of course, there is Cassidy, the 119-year-old vampire who parties hard — so long as he can stay out of the sun.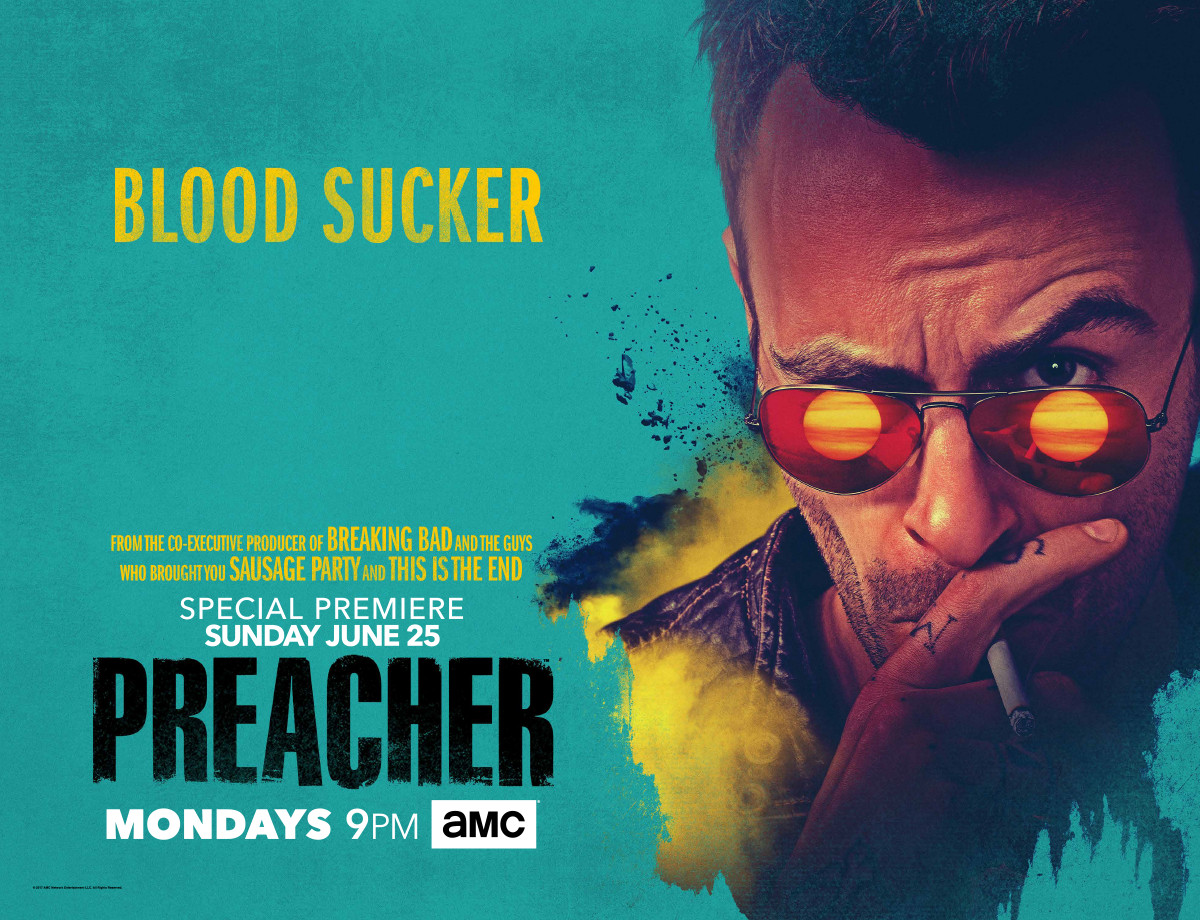 Preacher will return with a two-night event, beginning with the Season 2 Premiere on Sunday, June 25 at 10/9c. The second episode will air the following night on Monday, June 26 at 9/8c, in the show's new regular time slot.
Check out first-look photos from the new season, and to stay up-to-date on all the latest news about Preacher, sign up for the Preacher Insiders Club.
Read More