Blog
New Preacher Season 2 First-Look Photos and Character Portraits Revealed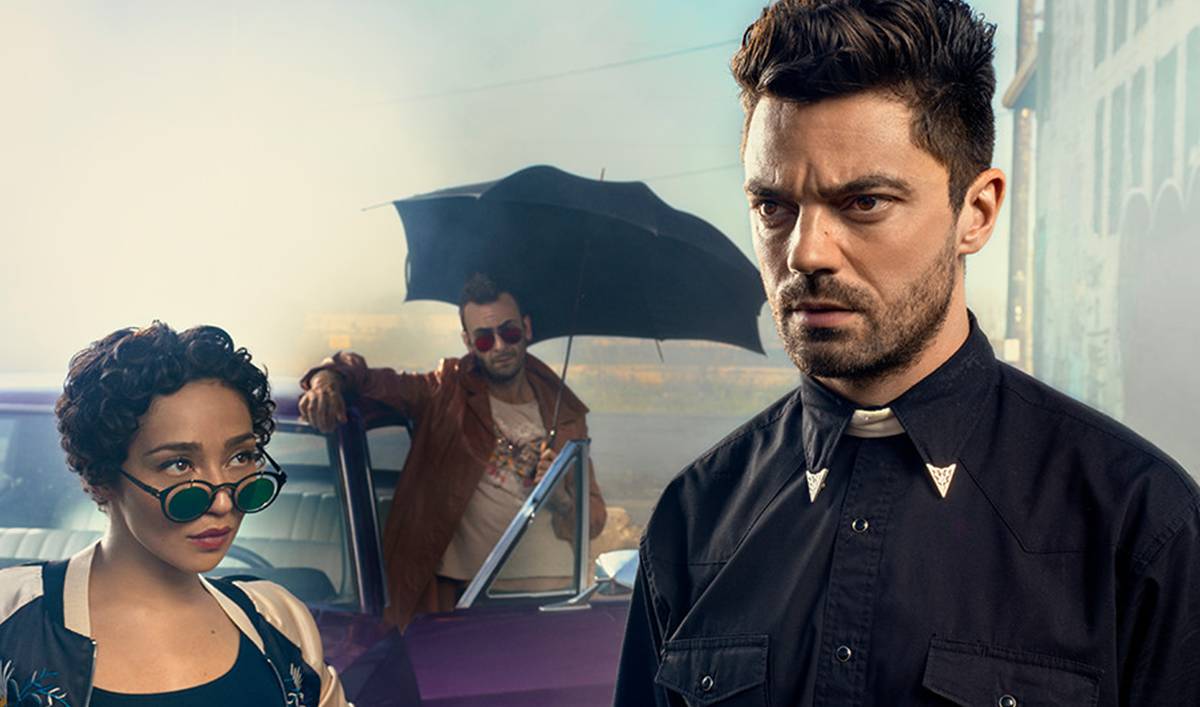 Jesse, Tulip, and Cassidy are about to embark on the ride of their life.
After leaving the town of Annville in the dust — literally — the crew is on a journey to find God. But it looks like they're going through Hell first. Check out the all-new character portraits from Season 2 that give a peek into a rekindled relationship between Jesse and Tulip, an enraged Saint of Killers, and a Cassidy that seems like… well, the same old Cassidy.
Also these newly released additional first-look photos from Season 2, which features some new locations and some new faces (and one familiar one as well!)
Preacher will return with a two-night event, beginning with the Season 2 Premiere on Sunday, June 25 at 10/9c. The second episode will air the following night on Monday, June 26 at 9/8c, in the show's new regular time slot.
Check out first-look photos and the latest teaser from the new season.
Plus, to stay up-to-date on all the latest news about Preacher, sign up for the Preacher Insiders Club.
Read More