Press
Dominic Cooper Speaks With USA Today; Nerdist Debuts Season 2 Images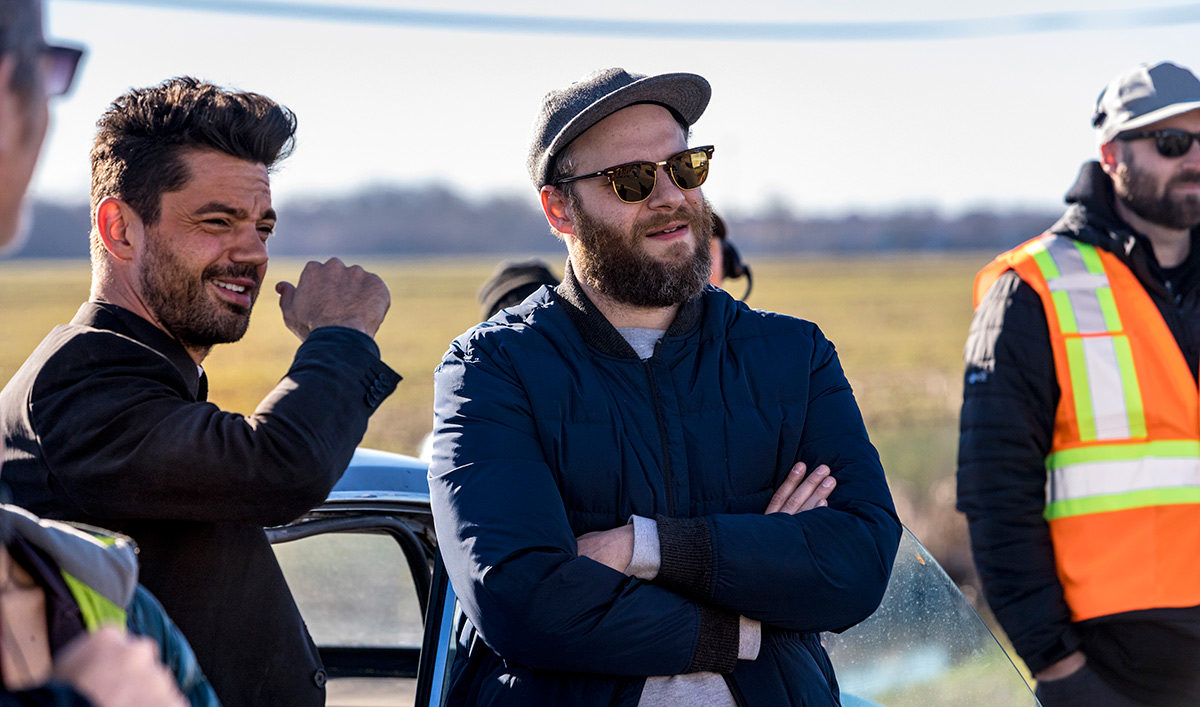 This week, Dominic Cooper speaks with USA Today, while Nerdist debuts images from Season 2. Plus, ComicBook.com views a behind-the-scenes featurette. Read on for more:
• Previewing Season 2, Dominic Cooper tells USA Today, "I don't ever [sic] really know how to describe what we're creating here. I'm endlessly shocked and surprised by the characters who are walking out of trailers or scenes unfolding before my very eyes."
• Nerdist debuts exclusive Season 2 images that "are causing our hype levels to reach unholy heights."
• ComicBook.com checks out a behind-the-scenes featurette where Seth Rogen explains, "Preacher is really able to do very unique action. I think we approach it differently than a lot of shows. There's kind of a sense of insanity and mayhem and, at times, a macabre sense of humor."
• Screen Rant notes that each new character poster "features a bright, retro visual style with a fiery red and orange palette that gives the impression things will be getting hellish for these five characters."
• Screen Rant observes, "The promotional material we've seen so far certainly indicates that Preacher Season 2 will be pushing the envelope in terms of action and surrealistic imagery."
• Dork Shelf features a Season 2 photo of Joseph Gilgun as Cassidy, commenting that Preacher "definitely lives up to its crazy premise – it's as funny as it is violent, and definitely not for the faint of heart."
To stay up-to-date on all the latest news about Preacher, sign up for the Preacher Insiders Club.
Read More