Press
TVLine Notes Preacher Premiere Date; Deadline on New Casting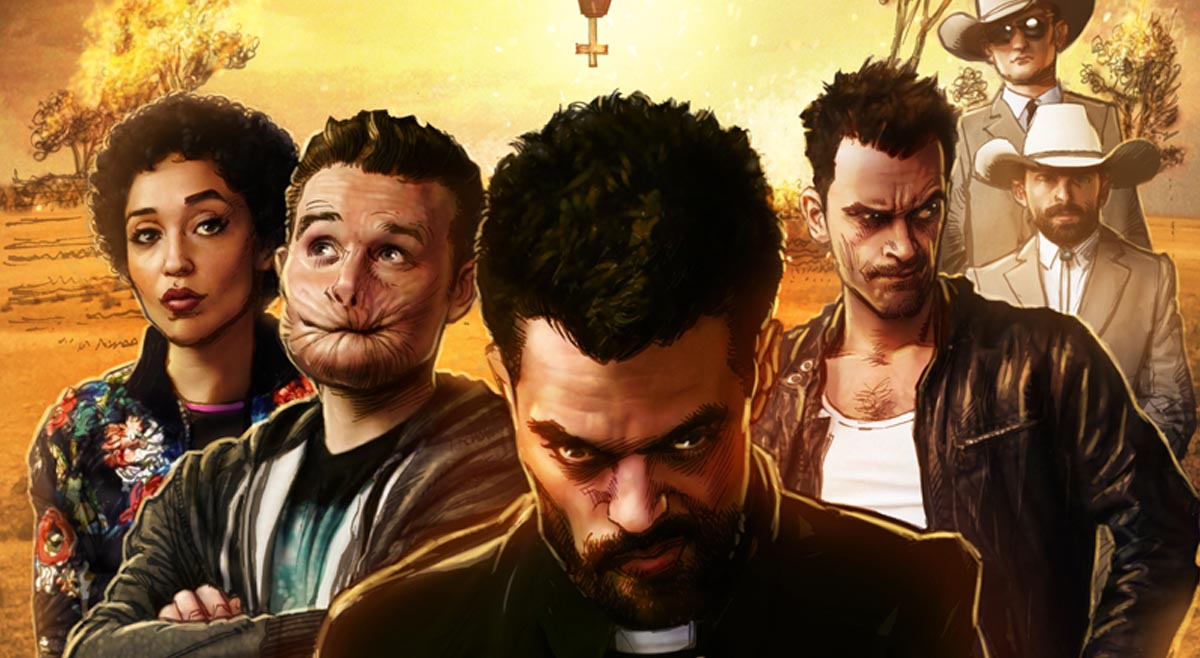 This week, TVLine says Season 2 will premiere on June 19, while Deadline reports on new members of the show's cast. Plus, Seth Rogen talks about Ruth Negga's Oscar nomination. Read on for more:
• "Our prayers have been answered: Preacher has a Season 2 premiere date," TVLine says, noting June 19 is the debut day.
• Deadline reports that Season 2 is adding Noah Taylor, Pip Torrens and Julie Ann Emery as series regulars, while Malcolm Barrett, Ronald Guttman and Justin Prentice are set for recurring roles.
• Discussing Ruth Negga's Oscar nod, Seth Rogen tells The Daily Beast, "Ruth got more famous, which can't hurt! It's great. It's nice that she's gotten a lot of attention because she's an amazing actor, and she deserves every bit of it. And I'm hoping we can monopolize on that somehow [laughs]."
• /Film points out the new season will have 13 episodes, vs. Season 1's 10 episodes, and checks out new Season 2 photos "showing off Dominic Cooper, newly minted Oscar nominee Ruth Negga, Joseph Gilgun, and series co-creator Seth Rogen on set."
• According to No Film School, Seth Rogen has this to say about being bold: "We wanted a show that's audacious. That would be true to the comic, where you can't believe what you are reading and where you are seeing it go. We wanted that in the show. But when something goes on for years like a series, it has to have emotional grounding."
• AFP reports that Ruth Negga has been nominated by the Irish Film & Television Academy for best actress in a TV drama, for Preacher, and for best actress in a film, for Loving.
• Broadway World reports that Season 1 is now available On Demand and on amc.com through Apr. 4 and will also be streamed exclusively on Hulu starting Apr. 5.
• TVWise says Season 2 will premiere in the U.K. on Amazon Prime Video U.K. on June 20.
Binge Season 1 now on Apple TV, Roku, Xbox, AMC Mobile Apps and amc.com.
To stay up-to-date on all the latest news about Preacher, sign up for the Preacher Insiders Club.
Read More