Blog
Season 2 Premiere Date and First-Look Photos Released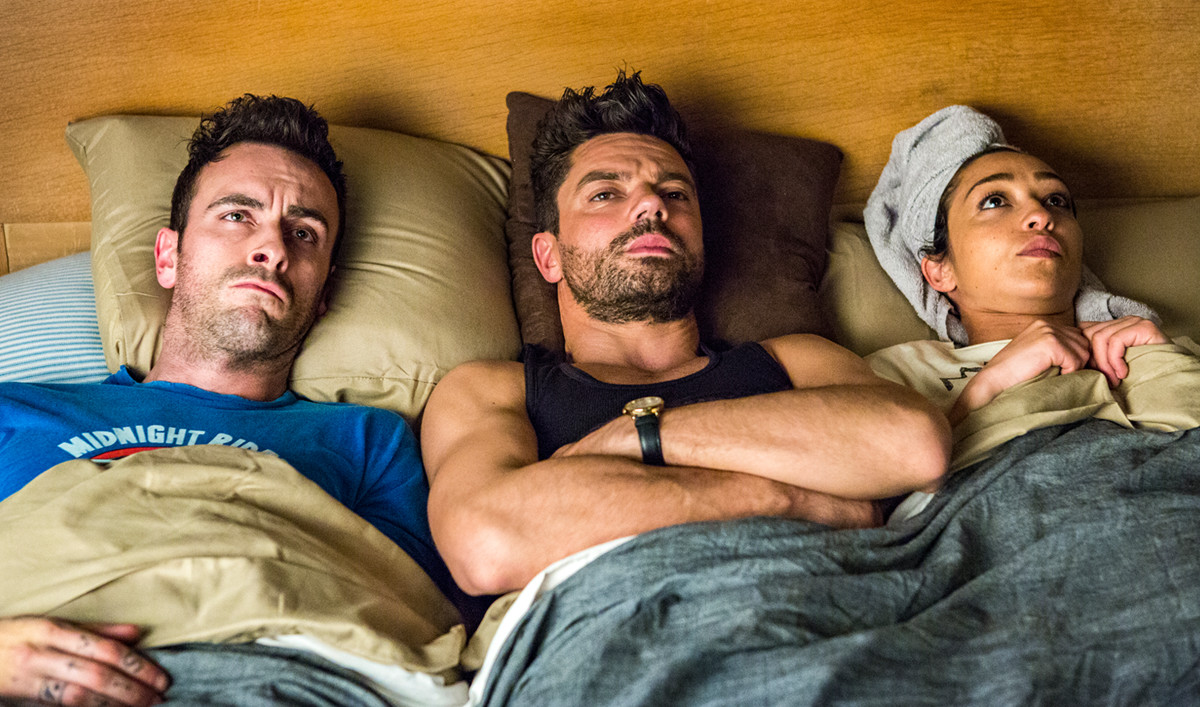 AMC announced today at the SXSW Festival that the critically acclaimed Preacher will return for Season 2 on Monday, June 19th at 9/8c. The second season of the supernatural drama will expand to 13 episodes, which follows Texas preacher Jesse Custer (Dominic Cooper), his badass ex-girlfriend Tulip (Ruth Negga), and an Irish vampire named Cassidy (Joseph Gilgun) as they embark on a road trip to find God. Along the way, they're thrusted into a twisted battle spanning Heaven, Hell, and everywhere in between.
In celebration of announcement, we've also released six first-look photos from the upcoming season. The images highlight the potential awkwardness of the Jesse-Tulip-Cassidy triangle, and offer a glimpse of the Saint of Killers hot on the trio's trail and, of course, feature Cassidy getting in trouble with the law.
Check out all the sneak-peek photos now!
Fans attending  SXSW can get an exclusive first look at Season 2 and hear from executive producer and showrunner Sam Catlin, executive producer Seth Rogen and graphic novelist and co-executive producer Garth Ennis at a panel on Saturday, March 11 at 2 p.m. CST in Room 18ABCD of the Austin Convention Center. Click here to see more of AMC's offerings at this year's SXSW.
Binge all of Preacher Season 1 now on Xbox, Roku, Apple TV, AMC mobile apps and amc.com to get ready for Season 2. Be the first to get the latest news and exclusives from Preacher by subscribing for the Insiders Club.
Read More