Press
Vogue Interviews Ruth Negga; Seth Rogan Tweets About Season 2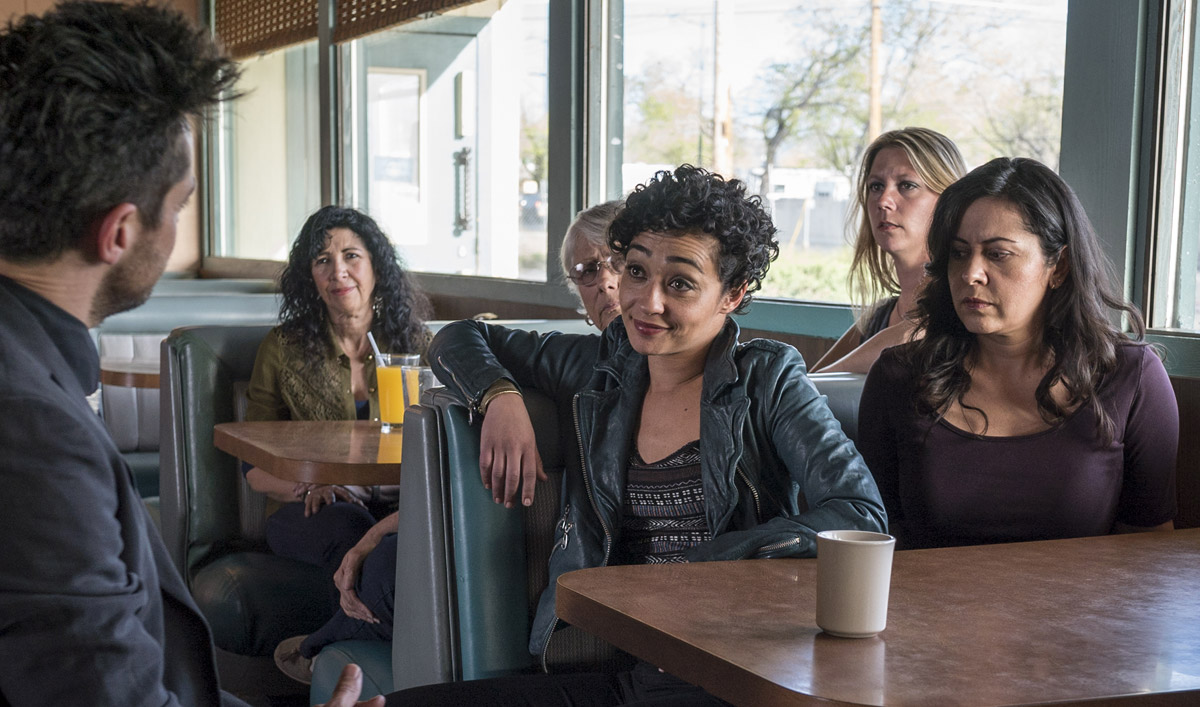 This week, Vogue interviews Ruth Negga, while Seth Rogen expresses his excitement surrounding Season 2. Plus, CNET thinks Preacher shouldn't be missed. Read on for more:
• Speaking to Vogue, Ruth Negga says she likes playing Tulip because "you get to be goofy in a way only men generally get away with."
• According to ScreenCrush, Seth Rogen tweets a photo of Season 2's first script, saying, "Very excited to get started on season 2 of #Preacher for about a million reasons."
• Preacher is one of the 16 great TV shows you might have missed in 2016, according to CNET: "Although fans were a little unsure about the way it rewound the story, AMC's Preacher was worth the wait."
• Seth Rogen discusses Preacher's appeal with The Sydney Morning Herald, saying, "That's what was great about the comic, its ability to bounce between genre and really indulge in those genres and fully be those genres."
• Collider's list of the year's best songs on TV includes "Will You Love Me Tomorrow?" by Linda Ronstadt in "Call and Response."
• The (New Orleans) Times-Picayune reports that Preacher plans to shoot Season 2's 13 episodes in New Orleans in early 2017.
To stay up-to-date on all the latest news about Preacher, sign up for the Insiders Club.
Read More