Blog
Steve Dillon, Comic Book Artist and Preacher Co-Creator, Dies at 54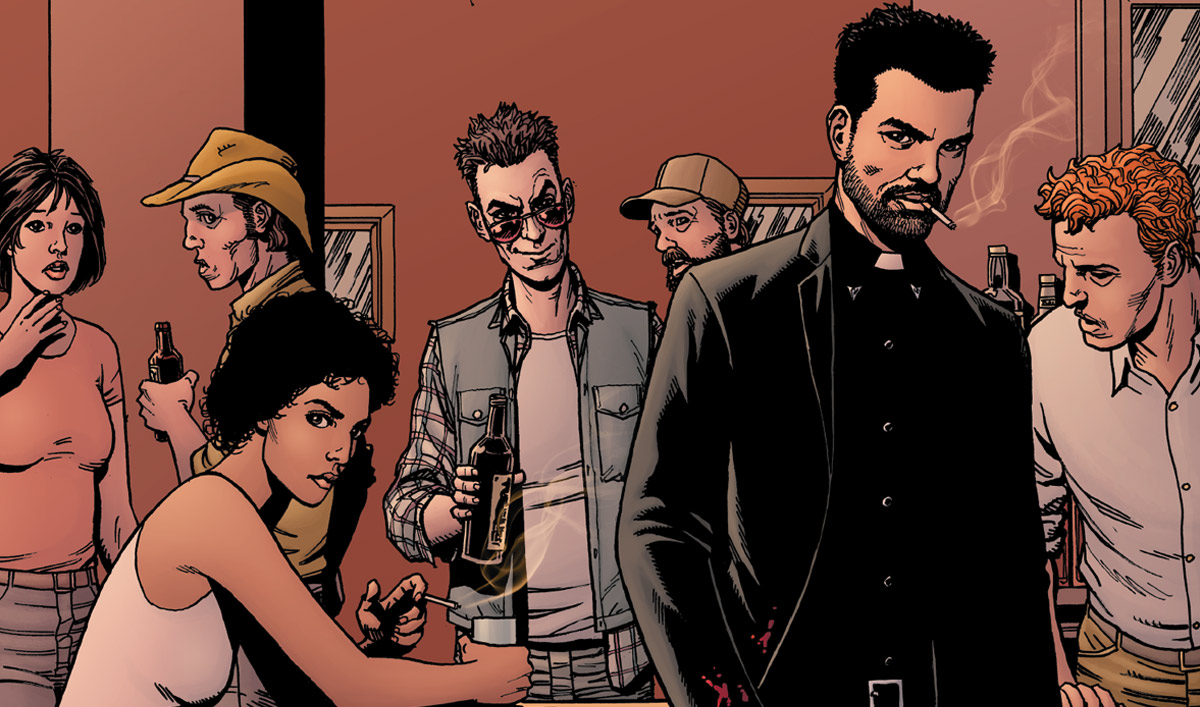 Steve Dillon, a comic book artist and the co-creator of the graphic novels that inspired AMC's Preacher, has died in New York at the age of 54. Dillon's younger brother Glyn confirmed the sad news on Twitter.
AMC released the following statement on Dillon's passing: "Steve Dillon was an enormously talented illustrator who, with Garth Ennis, created a cult classic comic we were so proud to bring to television with Seth Rogen, Evan Goldberg, Sam Catlin and our partners at Sony. He will be missed."
Executive producer Rogen also tweeted, "Devastated by the loss of Steve Dillon. My favorite comic artist who drew my favorite comics. RIP."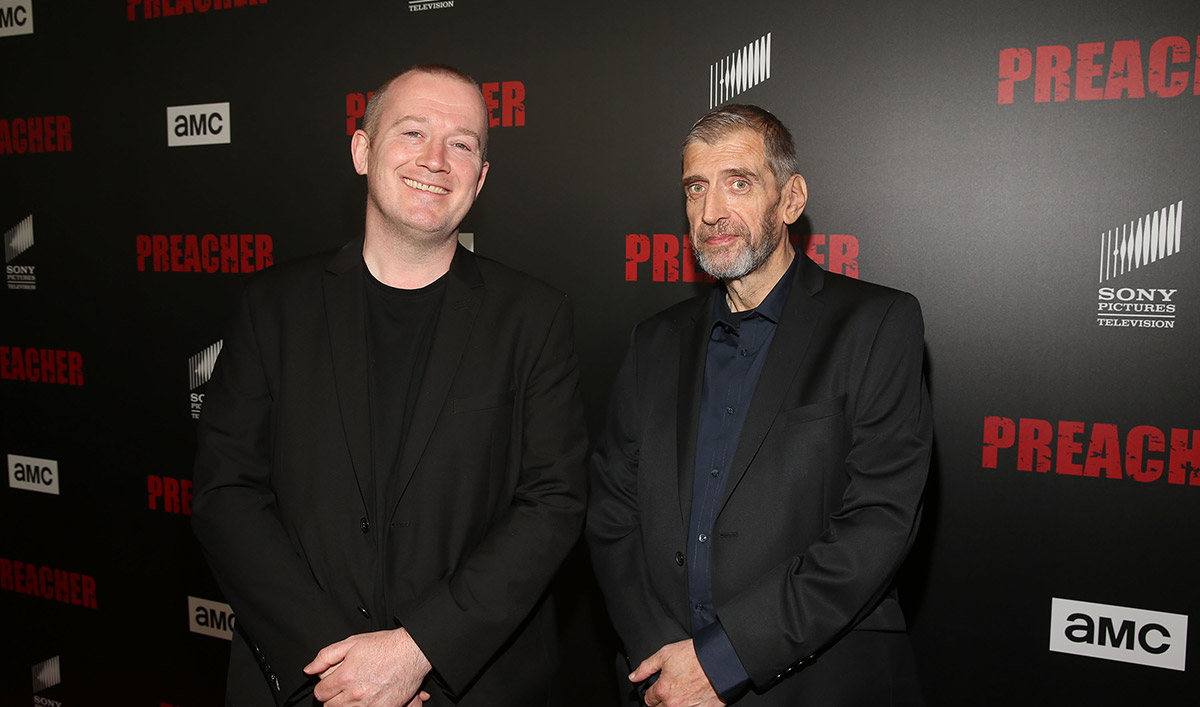 Dillon (pictured above, on the right) began his professional comics career in his native England at the age of 16 with a story in Marvel UK's Hulk Weekly followed by various projects for Doctor Who Magazine. After working on 2000 AD (Judge Dredd, Rogue Trooper) and Warrior (Laser Eraser and Pressbutton) throughout the 1980s, he joined with fellow artist Brett Ewins in 1988 to create Deadline, a monthly magazine that became a cult success and helped launch a number of successful comic book careers.
In 1992 Dillon was approached to illustrate a run on Hellblazer, written by Ennis, and three years later the two creators unleashed Preacher on an unsuspecting world. Since then Dillon has contributed many pages of work to such titles as The Punisher and Wolverine: Origins.
In celebration of Preacher's adaptation for television, Dillon, who served as a co-executive producer on the series, drew two new custom comic book covers for AMC, featuring the likenesses of the actors in the show. The final one, which you can see below, re-imagined one of Dillon's original panels from the very first issue of Preacher.
Our thoughts are with his family.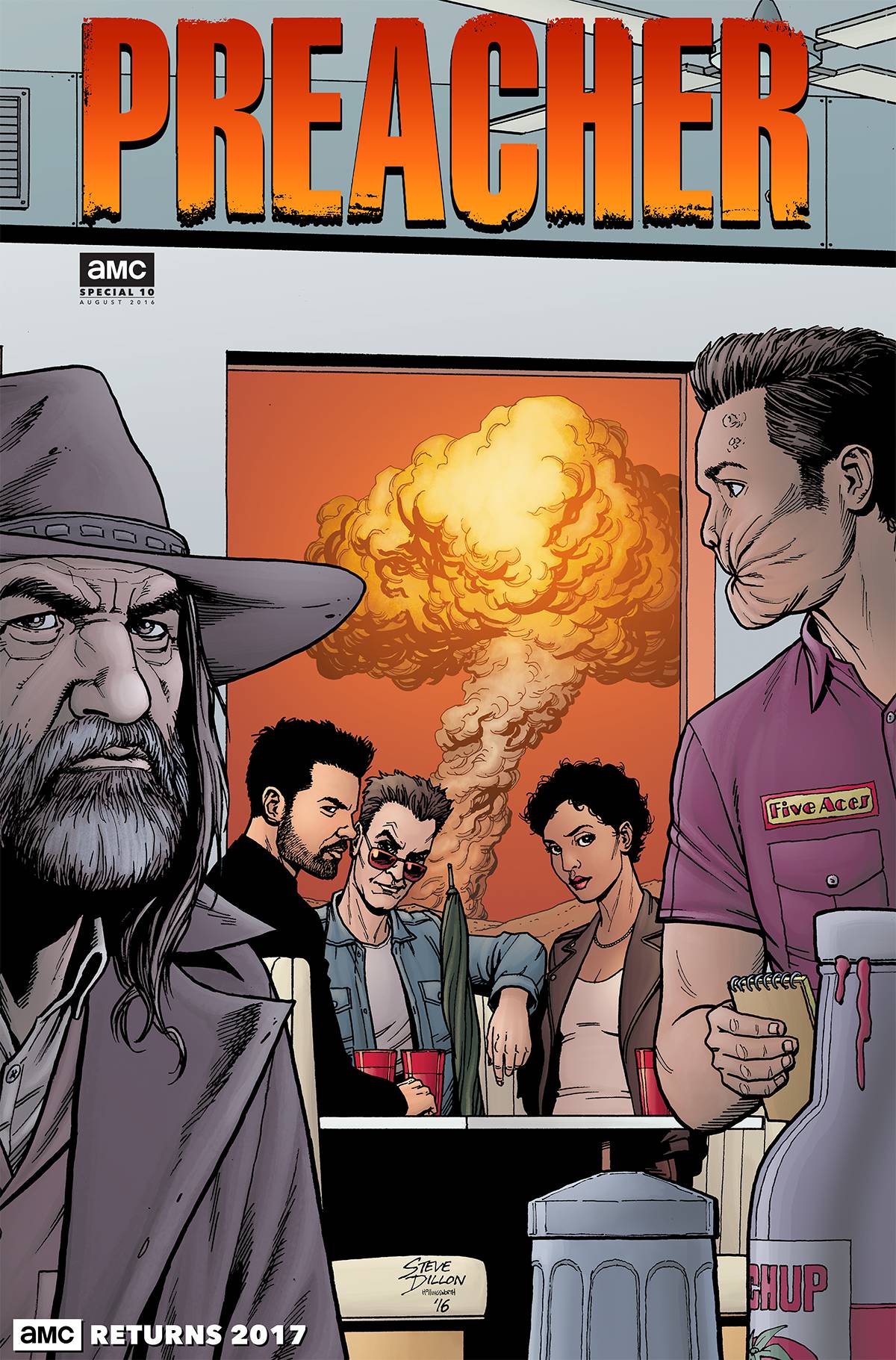 Read More