Press
Seth Rogen Discusses Getting Preacher Made; BT TV Hails Preacher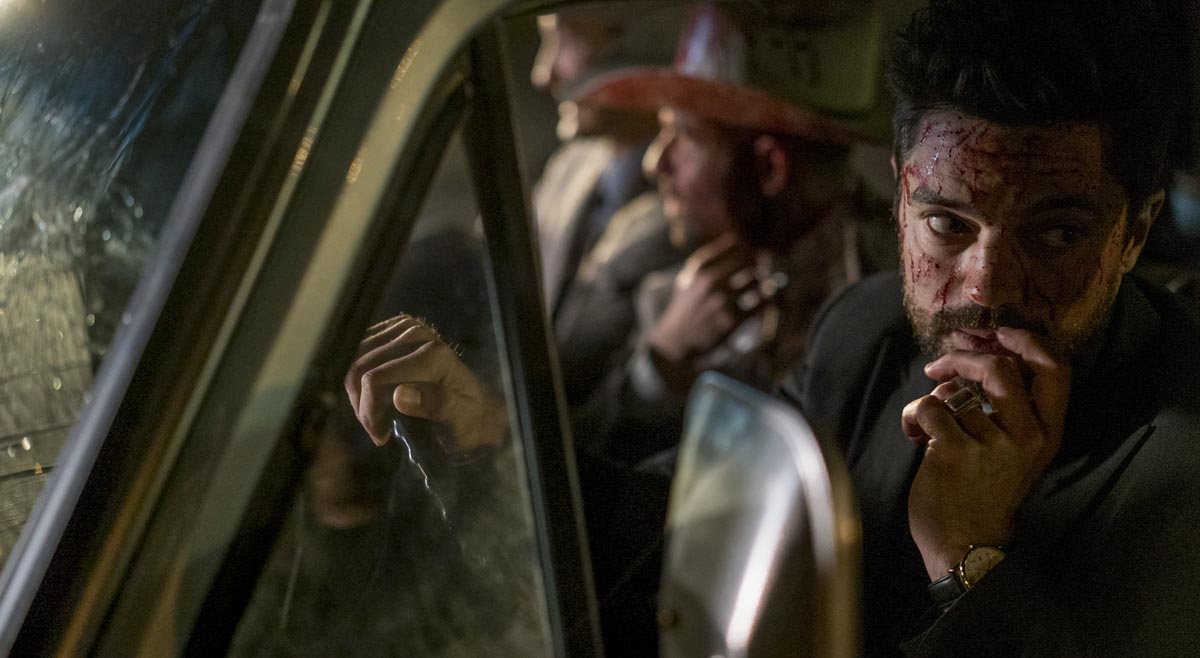 This week, Seth Rogen discusses getting Preacher made. Plus, BT TV hails the show. Read on for more:
• According to ComicBook.com, Seth Rogen discusses trying to get Preacher made, how "I think in all of the nonexistent iterations of it if I can identify one common thread in them, it seems to have been that they didn't emphasize the humor as much as maybe they should have."
• BT TV hails Preacher, declaring, "This battle between good and evil isn't for the squeamish, but the show's mix of gruesome violence, swagger, alien forces, religious devotion, demons and laughs is a head-spinning thrill."
• Mix talks to Preacher's post-production sound team, learning "there is a lot of overlap between music and post because so much of the effects and design in the show cross in points where music is playing almost a sound design-type role," according to the show's dialogue and music mixer, Mark Linden.
To stay up-to-date on all the latest news about Preacher, sign up for the Preacher Newsletter.
Read More