Press
Movie Role for Dominic Cooper; Preacher Action Figures Coming in Dec.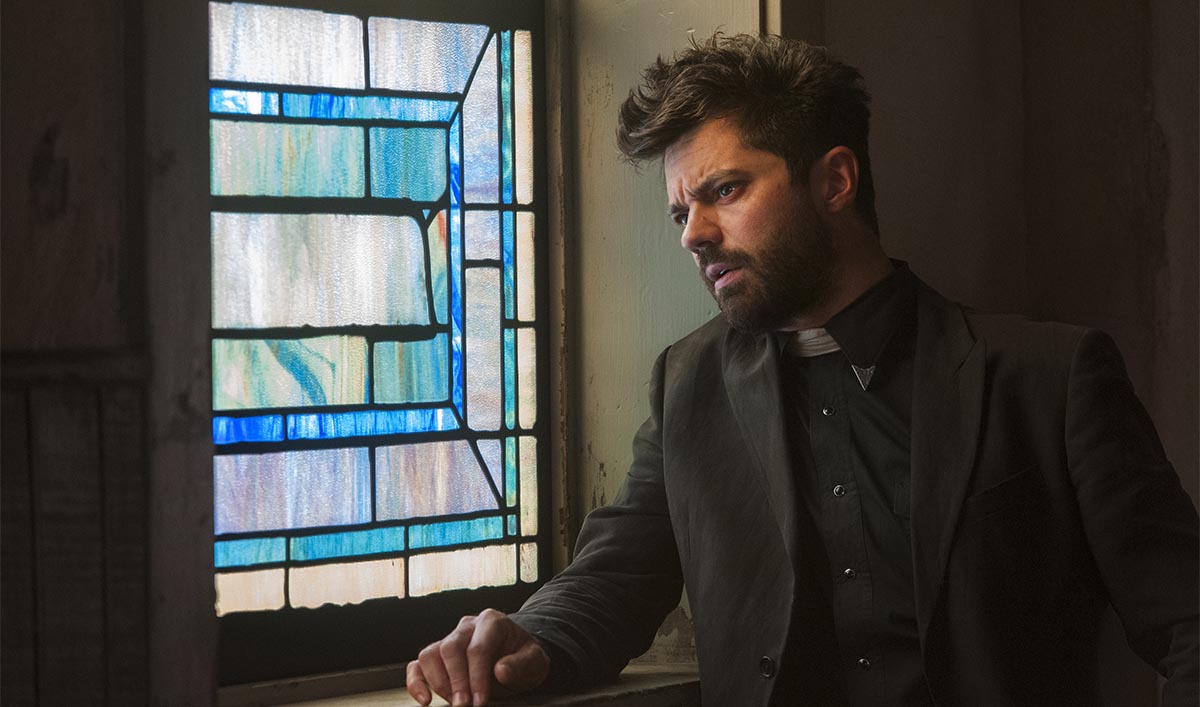 This week, Dominic Cooper books a movie role. Plus, Preacher action figures will be available at the end of the year. Read on for more:
• The Hollywood Reporter says that Dominic Cooper, "having a stellar year thanks to major roles in Warcraft and Preacher," is joining Gemma Arterton in the cast of The Escape.
• Comics Alliance reports that Preacher action figures will be available in December from NECA — and "they're kicking things off with the main man and his toucan vamp, Jesse Custer and Cassidy."
• Fangoria reports that Season 1 will debut Oct. 17 on DVD and Blu-ray.
To stay up-to-date on all the latest news about Preacher, sign up for the Preacher Newsletter.
Read More