Press
Sam Catlin Previews Season 2; Garth Ennis Interviewed by EW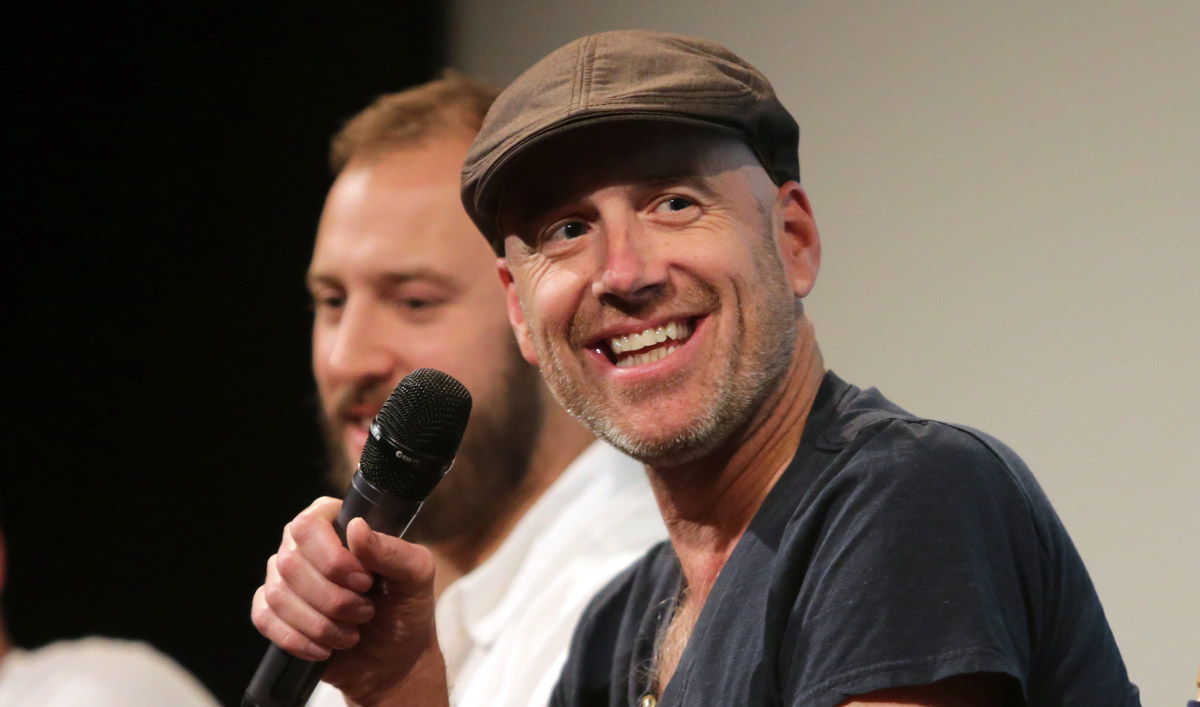 This week, Sam Catlin previews Season 2 to Deadline, while Garth Ennis is interviewed by Entertainment Weekly. Plus, Seth Rogen discusses the many different genres folded into Preacher. Read on for more:
• Sam Catlin tells Deadline that Jesse is "disillusioned and losing his congregation from the beginning. We needed to put Jesse's journey into context, and his mission for next season."
• Entertainment Weekly learns from Garth Ennis at Comic-Con that, going forward, "what you'll see is a lot of stuff from the books, maybe just like season 1, not necessarily in the sequence you're expecting them. But I think you will start to see more and more stuff from the books."
• According to /Film, Seth Rogen says, "Preacher I could argue has eight or nine genres folded in there. It's honestly why we thought we could do Preacher. We've always thought what we've done well in movies is combining genres."
• According to Broadcasting & Cable, Preacher is "AMC's No. 1 summer show when it comes to driving Emotional Reactions (ERs) from viewers."
• TV Overmind interviews Lucy Griffiths, who notes that Emily "gets a kick out of being useful."
• Talking to Empire about Season 1, Joseph Gilgun says that "we've had to keep it stationary, so people can invest in the characters. We needed to cater for those who haven't read the comics. We've all been finding our feet in this initial series, man."
• /Film reports that preliminary talks had James Franco being considered for Jesse, with Evan Goldberg sharing, "We had a nice conversation with James Franco at one point. He looks very Jesse-ish. He was into it but just literally he has to make 4,000 things in 20 different formats."
• Showbiz Junkies speaks with Graham McTavish, who says, "I think there's an interesting theme for many of the characters, this struggling to suppress possibly their true natures, or certainly a great deal of their true natures."
• Inverse talks to Lucy Griffiths, who says she doesn't think Emily is in awe of Jesse: "She's able to separate what he does and who he is from what he means to her. I don't think she has rose-tinted glasses. I don't think she is 'love is blind' about him."
• Focusing on Dominic Cooper, Movie Pilot decides "there's no time like the present to learn all there is to know about this lovely Londoner."
• Inverse notes that "Finish the Song," last week's episode, "cements one of Preacher's most important aspects: the bromance between Jesse and Cassidy."
• For recaps and reviews of Season 1, Episode 9, "Call and Response," check out A.V. Club, Channel Guide Magazine, Collider.com, ComicBook.com, Comic Book Resources, Entertainment Weekly, The Guardian, HitFix, Independent, Nerdist, TV Guide, TVLine, Variety and Vulture.
To stay up-to-date on all the latest news about Preacher, sign up for the Preacher Newsletter.
Read More