Blog
Will Jesse Let Cassidy Burn?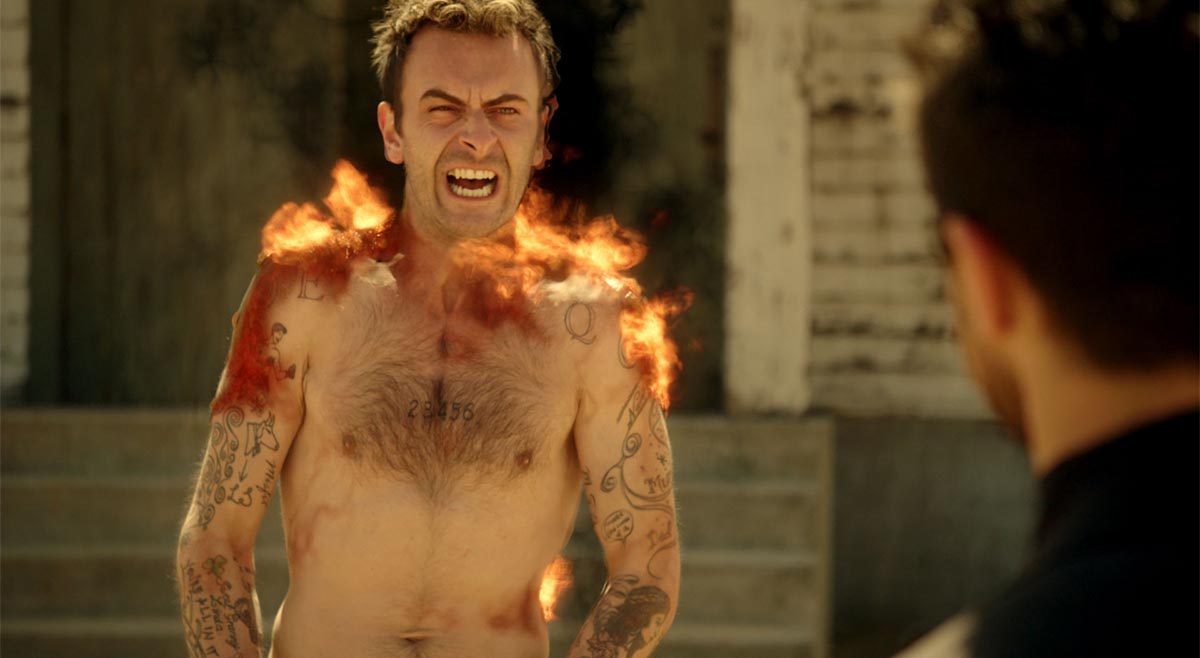 Cassidy was the only witness who saw Jesse send Eugene to Hell. And even though Jesse seems unaffected by the turn of events, Cassidy knows that Jesse needs to fix what he's done. With nothing but resistance from the preacher, Cassidy chooses to test his friend's "goodness" by revealing his true nature.
With each step into the sun, Cassidy has more and more to lose. Can his "best mate" get past his own issues to save him? See for yourself in this scene that will have you on the edge of your seats.
Preacher airs Sundays at 9/8c on AMC. Catch up on full episodes any time onamc.com and the AMC mobile apps.
Read More