Blog
Watch the Official Preacher Comic-Con Trailer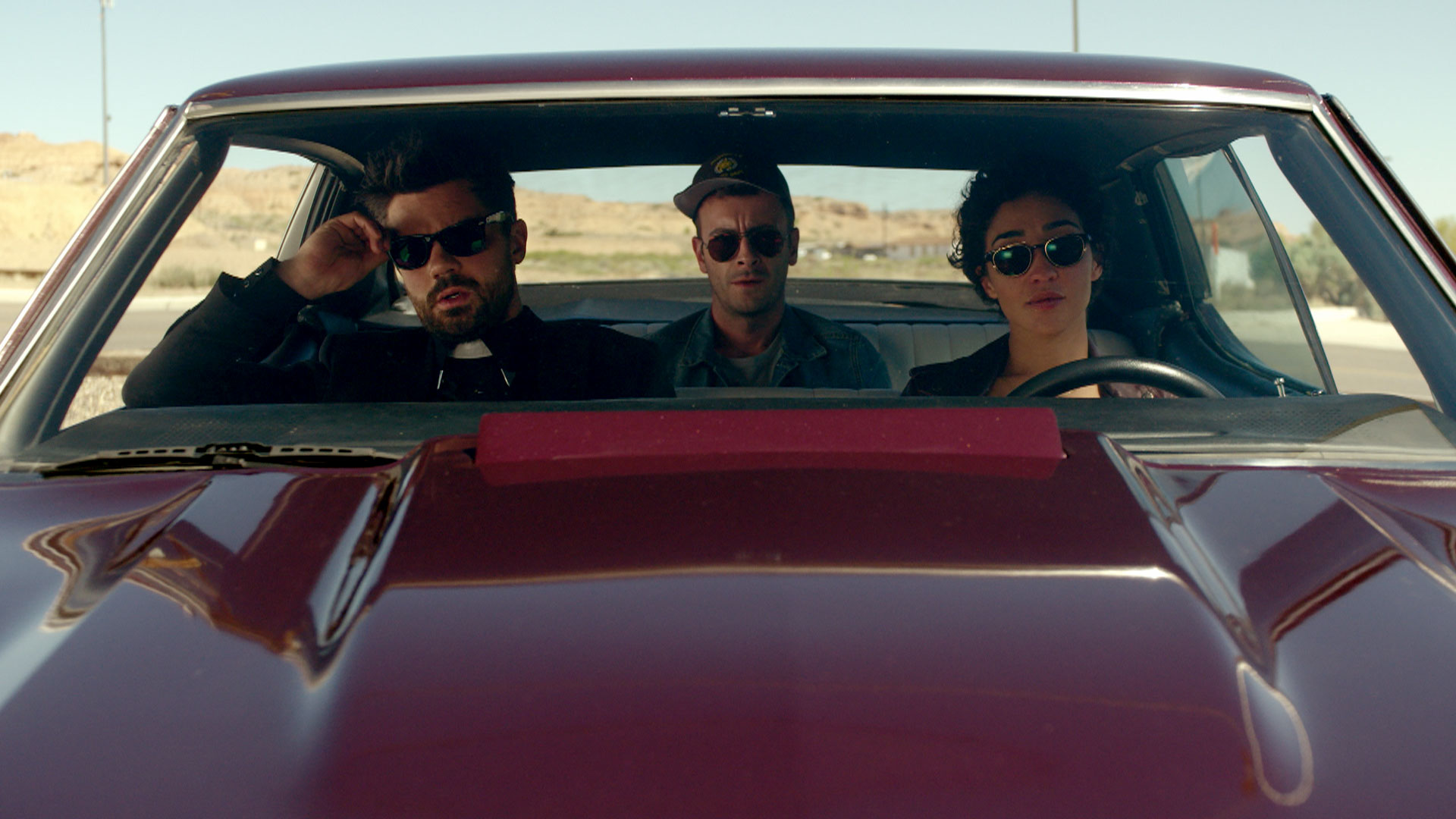 There are only two episodes of Preacher's first season left, and if the action-packed trailer that debuted at Comic-Con Friday night is any indication, all Hell is about to break loose.
The two-minute clip features scenes from the final two episodes, including Fiore and DeBlanc wanting to take a trip "much further south" and Jesse vowing that he, Cassidy and Tulip are "going to kick God's ass." Oh, and the Cowboy finally shows off his gun-slinging skills. What are you waiting for: Watch the official Preacher Comic-Con trailer now!
Preacher airs Sundays at 9/8c on AMC.  Catch up on full episodes any time on amc.com and the AMC mobile apps.
Read More