Press
Time Interviews Dominic Cooper; Preacher Visits Comic-Con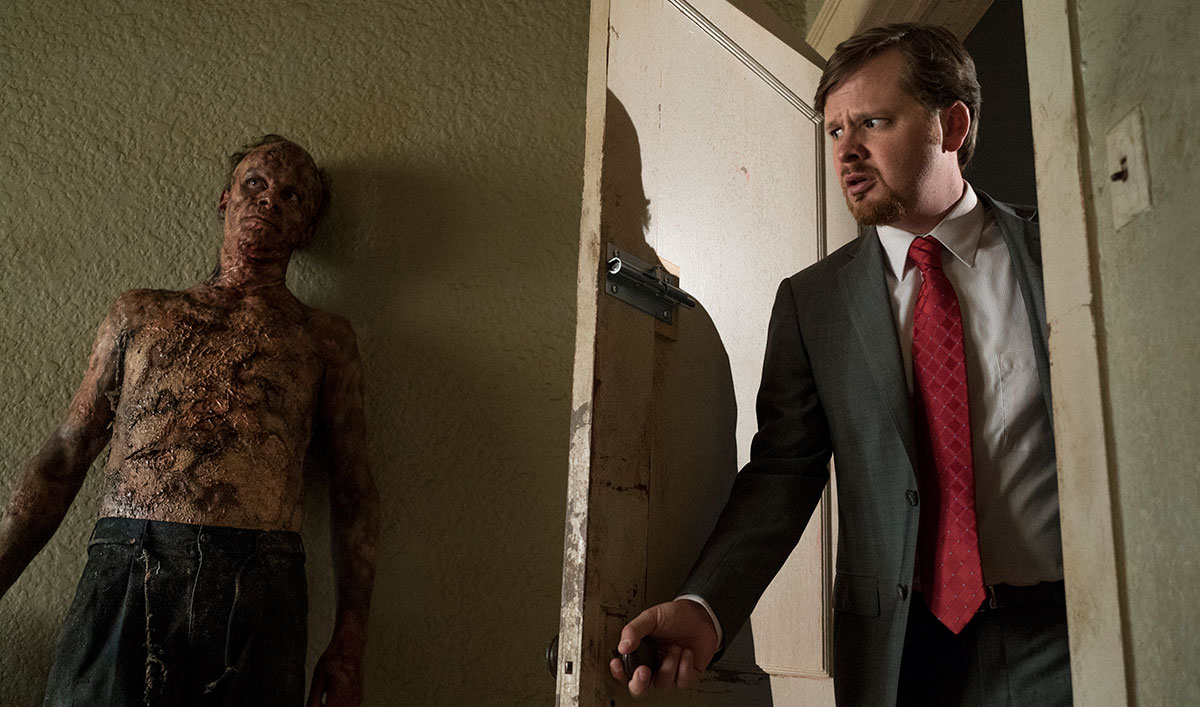 This week, Time interviews Dominic Cooper, while Preacher visits Comic-Con. Plus, the show's costume designer talks to Variety. Read on for more:
• Dominic Cooper tells Time that his theatrical training helps with Preacher because "what you find is essential is that you're thrown into situations, like a piece of fight choreography, and you're able to adapt and change quite quickly. And Preacher mixes quite a few genres, so I think it's helped in that way too."
• Collider quotes Dominic Cooper talking about Preacher and religion: "Raising the questions rather than having unwavering opinions on religion is the show's key, and that's why it's been so incredibly well received from [the religious] world."
• Discussing the casting of Ruth Negga as Tulip, Seth Rogen says it "made it slightly more of our time and incredibly 2016. It let us explore some of the tensions in our country and highlight Ruth's acting abilities at the same time," Polygon reports.
• Karyn Wagner, Preacher's costume designer, tells Variety, "We reference that [the show is set in] Texas, but I wanted to give the characters an Everyman feel. This would allow the viewer to believe it could be happening anywhere, including just down the street."
• Uproxx spotlights a Breaking Bad Easter egg, where Fiore and DeBlanc get picked up in "the exact spot where Ed, the exterminator, picked up both Jesse ("Confessions") and later Walter White ("Ozymandias") in Breaking Bad."
• MoviePilot takes a look at "what caused [Sheriff Hugo] Root to become the foul-mouthed beast Jesse Custer encounters."
• "As Seth Rogen and Evan Goldberg's Preacher goes from strength to strength, here's everything you need to know about Joe Gilgun before this charming, straight-talking Brit becomes a staple across the globe," MoviePilot notes.
• For recaps and reviews of Season 1, Episode 8, "Finish the Song," check out A.V. Club, CarterMatt, ComicBook.com, Den of Geek, Entertainment Weekly, HitFix, IndieWire, Nerdist, TV Fanatic, TV Guide, TVLine, Variety, Vulture and Zap2it.
To stay up-to-date on all the latest news about Preacher, sign up for the Preacher Newsletter.
Read More